Profanity laced audio raises further questions about man's death in Louisiana State Police custody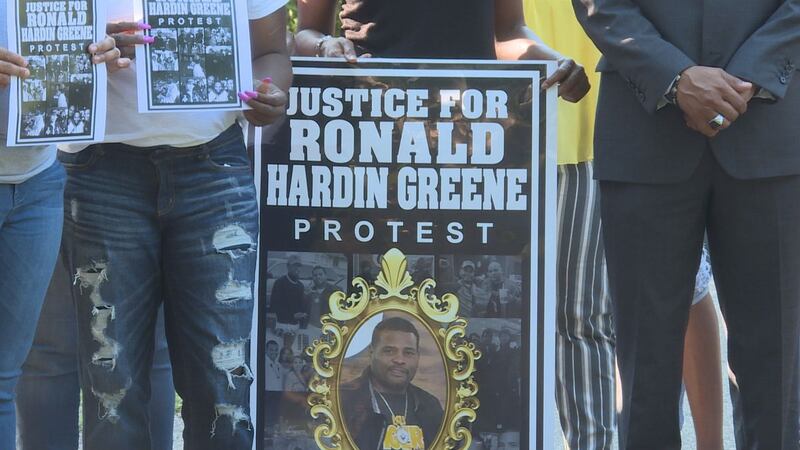 Updated: Oct. 1, 2020 at 9:53 PM CDT
(WAFB) - Profanity laced audio obtained by WAFB appears to reveal a member of law enforcement discussing use of force against a black man in a case that has prompted cries of a coverup in Louisiana's law enforcement community.
"I beat the ever-living f--- out of him [the suspect]," the audio begins.
The audio continues on as the person says he "choked him [the suspect] and everything else trying to get him under control."
The person speaking further mentions the suspect was placed in handcuffs when another person arrived on the scene and describes an ongoing struggle with the suspect "spitting blood everywhere."
"Then all of a sudden he just went limp," the audio concludes.
WAFB obtained the audio from sources who say they believe it may be paired with video captured during the arrest of Ronald Greene.
Greene died during a police chase in May of 2019, just north of Monroe, Louisiana.
Louisiana State Police (LSP) troopers have said the chase began after Greene didn't stop when officers attempted to pull him over. Greene died at the scene.
More than a year later Greene's family filed a wrongful death lawsuit drawing national attention to the case.
In it, their attorney claims LSP failed to acknowledge a struggle between troopers and Greene.
In doing so, the attorney's claim it's unclear how any force used during that struggle may have contributed to his death.
LSP launched an investigation into the incident hours after it happened.
However, the case has been tied up in the Union Parish District Attorney's Office for over a year, meaning results from that investigation cannot be released publicly.
Federal officials have since launched their own investigation into the case which may further delay the official release of any video, audio, or documents linked to the case.
When asked to confirm if the audio was in fact recorded during the arrest, and confirm if the person speaking was a trooper, a spokesperson LSP said the agency cannot comment further due to ongoing internal and criminal investigations.
"LSP continues to cooperate with the Union Parish District Attorney's Office and federal officials. No further information will be released pending the conclusion of these investigations," the spokesperson said.
Click here to report a typo.
Copyright 2020 WAFB. All rights reserved.