LSU fans adapting to new ways to tailgate
Updated: Sep. 25, 2020 at 9:39 PM CDT
BATON ROUGE, La. (WAFB) - LSU fans are adapting.
Because of the coronavirus, the sea of purple and gold tailgaters outside Tiger Stadium will have to find their flow somewhere else.
"When we heard that there was no traditional tailgating, it was very easy for us to look at this development, look at this space we have, and we realized we could open it up to more than just our residents," said Amy Dighton, Marketing for Pointe-Marie neighborhood.
The new neighborhood is throwing an outdoor viewing party for the game, where people can safely spread out while cheering on the Tigers.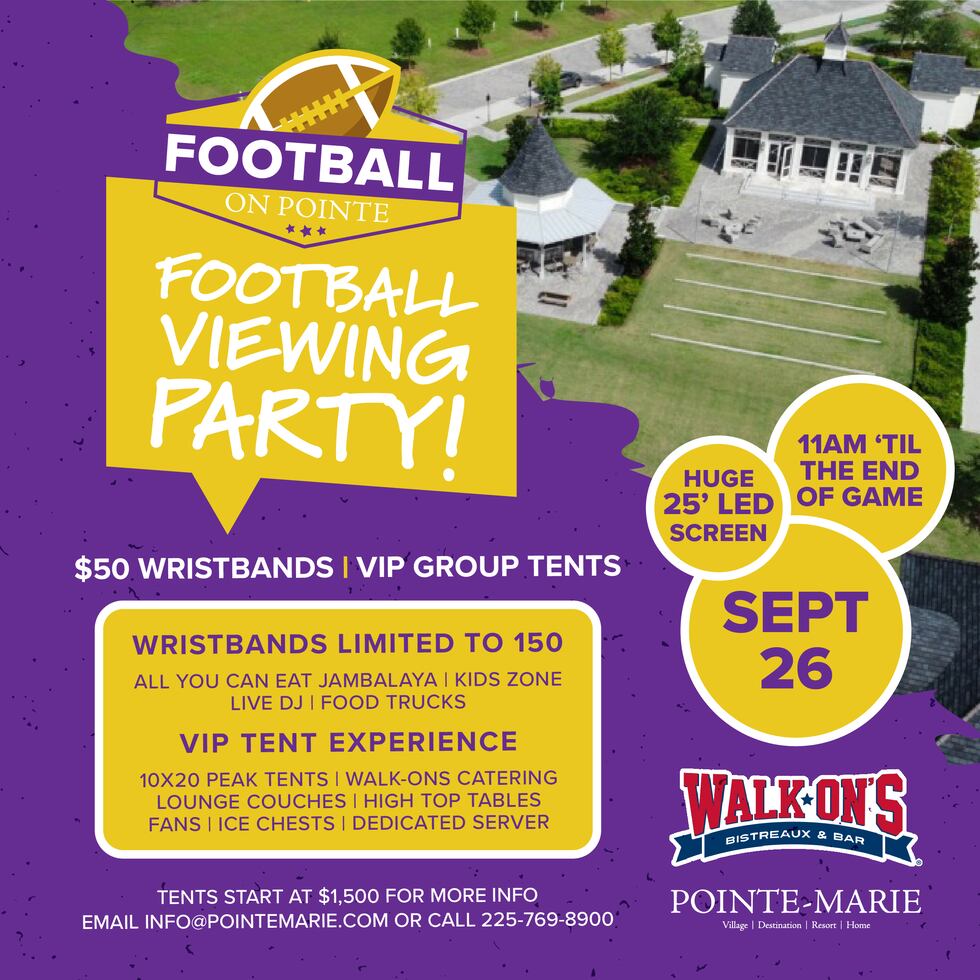 "We've got the hand sanitizer and we are checking everybody's temperature when they get in. And then we've got all this space. When you're spread out like this, it's going to be a nice safe, outside, outdoor environment," said Dighton.
So it will kind of feel like tailgating with food and drinks, and you'll be able to watch the game on a big screen, but with safety included.
However the Louisiana Department of Health is still urging everyone to be cautious and follow the guidelines, and they do have some tips if you plan on watching the LSU football game with family or friends.
"We know being outdoors is significantly safer than being indoors. More air circulation that's going on, the less likely it is that the virus can be transmitted. It's still possible, just significantly less likely," said Dr. Joseph Kanter with the Louisiana Department of Health.
Dr. Kanter says try to limit your gatherings and chose wisely who are invited over to your place. And you should also know if there are any risks associated with COVID, to you or your family and friends.
"If there's any way to have your function outdoors, bring that tv outdoors, bring an extension cord, it's going to be considerably safer, you still have to distance, you still should wear a mask if you're close to people," said Dr. Kanter.
He recommends limiting the amount of people at your party as well.
Kanter believes that we have to show that we're able to do things now like gather for a football game, both safely and responsibly, so we can keep moving forward as a state in our fight against COVID-19.
Click here to report a typo.
Copyright 2020 WAFB. All rights reserved.