Baton Rouge Emergency Aid Coalition lends a helping hand to Hurricane Laura victims in SWLA
Updated: Sep. 1, 2020 at 9:26 PM CDT
BATON ROUGE, La. (WAFB) - While Louisianians are resilient, the recovery process will be slow for people who may have lost their homes or businesses to Hurricane Laura.
"The National Guard guard is working in those parishes to distribute food, water, ice, tarps. We are asking other assistance to be made available there, whether it's through nonprofits, the faith-based community," said Louisiana Governor John Bel Edwards.
The state says they are working hard to bring generators to places like nursing homes, different water and utility systems, and other critical places.
"And we are hopeful that FEMA will see what we saw, and that the damage is extensive enough concentrated enough, that the populations are vulnerable enough, and that the availability of insurance is not widely available, I should say, so that they would be approved," said Governor Edwards.
"I don't even think the hurricane had passed out of Louisiana and we were already gathering supplies and figuring out where they needed to go," Said Claire Cashio, with the Baton Rouge Emergency Aid Coalition.
Local nonprofits like the Baton Rouge Emergency Aid Coaltion are gathering up critical supplies and food for people in need.
"Adult diapers, clothespins, clotheslines, air mattresses, sheets for those air mattresses, pillows, we sent diapers, formula, food," said Cashio.
The group of women started the organization following the Flood of 2016. The ladies have found pilots and truck drivers to deliver the supplies. This plane seen in the story was headed to a church in Deridder, that will distribute the supplies.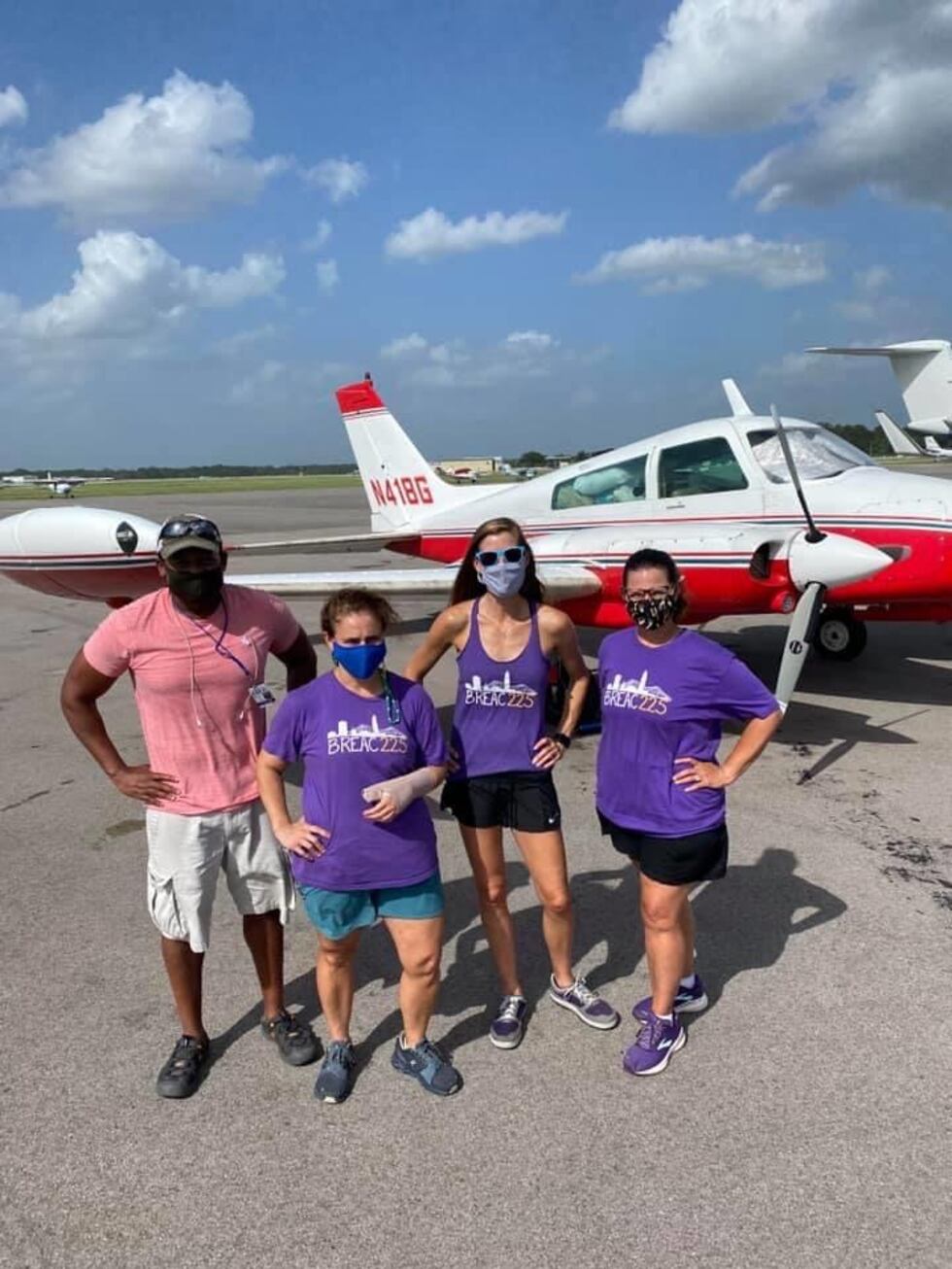 "Of course we all have family and friends in these areas, and they're calling out saying we need help. So I think that's where BREAC really fulfills a role, is that we can go in and really help the little guy," said Cashio.
From helping out after the floods, to hurricanes, local crises, and of course the pandemic, there's no stopping these women from making a difference this time, for Southwest Louisiana.
"We say because we've been through it. You know we lived through it in 2016, and we've been able to use our experience to help with (Hurricane) Harvey, with Maria, with Irma with Michael, with Laura. And so that's our mission is just to give back," said Ashley Saucier with the Baton Rouge Emergency Aid Coalition.
For more information on Hurricane Laura relief efforts, head here.
To learn more about how you can help The Baton Rouge Emergency Aid Coalition with Hurricane Laura relief efforts, click here.
Click here to report a typo.
Copyright 2020 WAFB. All rights reserved.