Firehouse BBQ in Livingston Parish reopens despite LDH revoking food permit for violating mask, social distancing mandates
Updated: Aug. 3, 2020 at 4:49 PM CDT
DENHAM SPRINGS, La. (WAFB) - The smell of barbecue filled the air surrounding Firehouse BBQ Monday, Aug. 3, providing customers a sample of what was awaiting them.
The smoky smell is a sign of defiance after the Louisiana Department of Health (LDH) revoked the restaurant's food permit and ordered it to close after the owner refused to comply with face mask and social distancing mandates required by Governor John Bel Edwards under Phase 2 of reopening.
ONE-STOP-SHOP: Stats, links related to COVID-19
In a Facebook post during the last week of July, the owner said "the use of masks for extended periods of time during shifts by our employees has caused several medical reactions that are negatively impacting their ability to perform their positions. Since re-breathing their own carbon dioxide over a period of time can and has led to symptoms such as migraines and anxiety attacks and other medical conditions, we are no longer requiring our employees to wear the masks." The post continues, saying, "Customers and employees are given the option to wear a mask or not. It is not mandated in our store."
After LDH ordered the restaurant to close, the owner made another post from Firehouse BBQ's Facebook page explaining the restaurant would remain open "despite the attempted enforcement of an illegal mandate." The owner also asked for support to help "pay for the lawyer that will be fighting for your rights and ours as citizens."
On Monday, that call for support appears to have paid off, as a steady flow of customers showed up, all in support of the restaurant.
"This place is taking a stand against something that is unlawful and I think that should be supported," said Gregory Oliphant, a customer.
RELATED>>> About 700 La. businesses have received at least 1 violation of COVID-19 restrictions since May
Nearly everyone who showed up was not wearing a face mask, including Pastor Tony Spell, who defied Gov. Edwards' stay-at-home order by keeping his church, Life Tabernacle, open and holding large worship services.
"Our civil and religious liberties are being take from us minute by minute," Spell said. "Our governor is tyrannical. He's pushing socialistic ideologies on us as free Americans and we're not going to tolerate it. We're only going to support business that will allow us to come in without masks."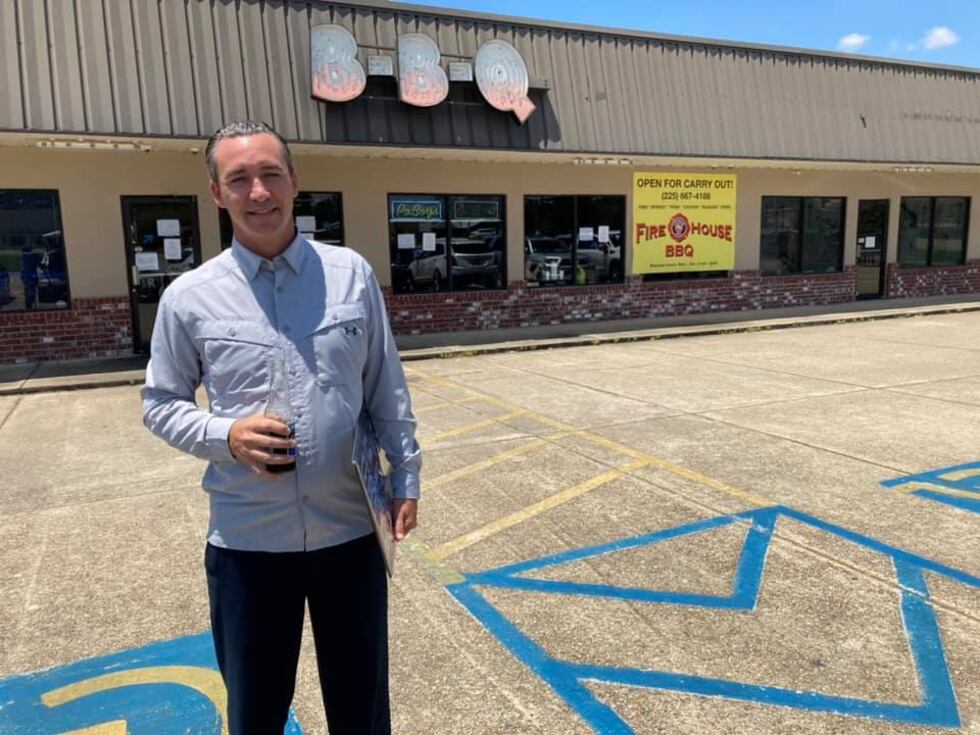 According to LDH, Firehouse BBQ is the first restaurant it has taken such action against. A representative from the state's health department told WAFB no further action would be taken against the restaurant, though, until a ruling is handed down after several Louisiana bar owners filed suit against Gov. Edwards.
Until that happens, and until LDH takes further action to forcibly shut down the business, the owner, who declined to be interviewed, citing the influx of business, says she will continue to keep her restaurant open for business.
Tonight on 9News at 6, WAFB's Austin Kemker has a response from LDH about the defiant act and what actions will be taken.
Click here to report a typo.
Copyright 2020 WAFB. All rights reserved.