4 statues with confederate connections vandalized in New Orleans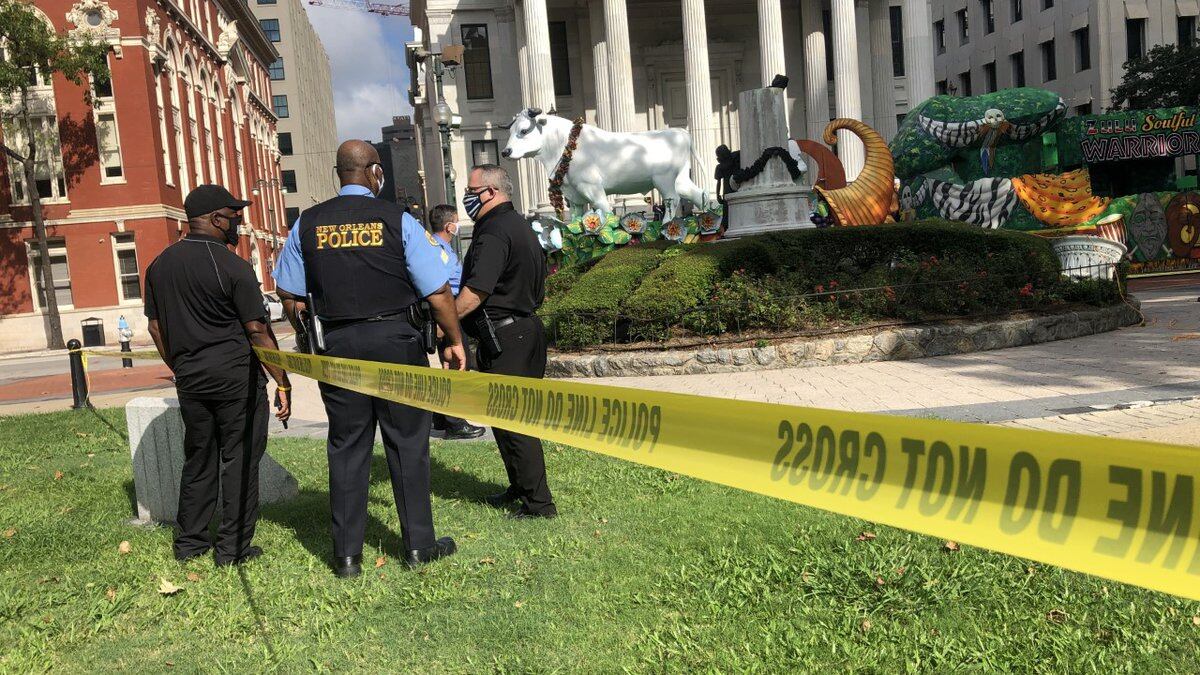 Updated: Jul. 10, 2020 at 9:49 AM CDT
NEW ORLEANS (WVUE) - New Orleans police are investigating four statues that were vandalized overnight in New Orleans.
The bust of the John McDonogh statue was toppled in Lafayette Square in front of Gallier Hall. It apparently happened overnight.
McDonogh was a former slave owner.
The Sophie B. Wright statue on Magazine and St. Andrew streets was also vandalized. Someone sprayed "BLM" on the statue and put a bag on its head. Her father was a confederate soldier and she opened a school for all white adults. She also helped the sick, opened a school and turned the building into a warehouse to distribute goods to those in need.
The statue is located at Magazine and St. Andrew streets.
Charles Didier Dreux was the first Confederate field officer killed in battle. His statue was at the corner or Canal St. and Jeff Davis Pkwy.
"The administration is in complete support of peaceful demonstrations and of our people making their voices heard. But the destruction and vandalism of City property will not be tolerated," the City of New Orleans said in a statement.
NOPD later released a statement saying another statue, located at the corner of Tulane Avenue and South Jefferson Davis Parkway, was vandalized.
NOPD is reviewing video footage from the Lafayette Square incident to try and identify the suspect(s).
If you know anything about what happened to the statues, call 504-822-1111.
Copyright 2020 WVUE. All rights reserved.