LSU grad killed after alleged domestic dispute; advocates speak out
Updated: Jun. 8, 2020 at 10:39 PM CDT
BATON ROUGE, La. (WAFB) - Kinnedy Smith, 21, was found dead with stab wounds Saturday, June 6.
Baton Rouge officers say Smith was found in an apartment in the 8030 block of Jefferson Highway around 6 a.m.
Connor Regan, 27, is in custody after being caught by Louisiana State Police troopers in the Crowley area and extradited back to Baton Rouge. He is charged with second-degree murder, officials say.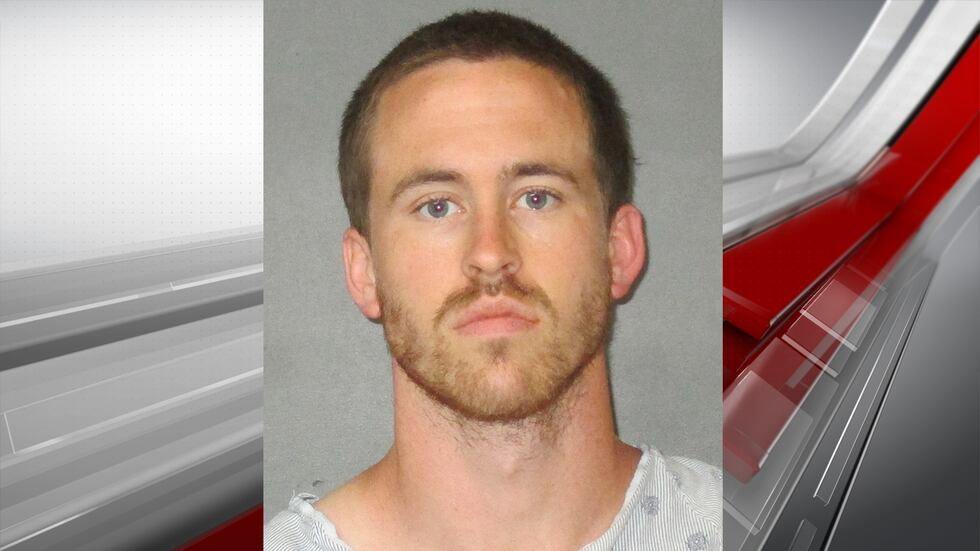 Officers believe Regan stabbed Smith during a domestic dispute.
"Some of those cases you hear about, some of them you don't hear about. And those we hear about, make the news, like this situation here, and it's heartbreaking," said Twahna Harris, executive director of The Butterfly Society.
The Butterfly Society is a non-profit domestic violence organization founded in October of 2014.
"So many times, a victim will remain where they are, and sometimes it doesn't end well, and usually it ends this way, like we've seen this past week," said Harris.
Kinnedy Smith's picture has been trending on Twitter, with #SayHerName, to raise awareness about domestic violence.
"For the last ten years, Louisiana has ranked in the top five due to domestic violence related homicides," said Harris.
Officials with the Baton Rouge Police Department tell WAFB they aren't sure whether they had previous calls to that apartment complex where Smith was killed.
Harris says it's hard for victims to come forward with domestic violence claims.
"Many times, you can't leave. There's no place to go, you're trapped. So our message to the community, again, is check on your family members, check on your friends, check on your neighbors to make sure they are okay, because there's something there that's happening, you just have to be paying attention to it," said Harris.
There's a GoFundMe account set up to honor Smith's memory. Click here to donate.
Some of Smith's friends sent WAFB statements about her to describe the kind of person she was. Here are a few of them:
"Kinnedy was one of the sweetest, most beautiful souls I ever had the pleasure of knowing. Words alone aren't capable of capturing her inner beauty and how wonderful of a human being she was. I will forever miss her smile and jubilant personality. Kinnedy was the embodiment of kindness, sharing her pure heart with every person she encountered. She loved life and lived every day to its fullest. I will miss listening to Demi Lovato and trying to hit the high notes with her, sharing our love of soul, and laughing at the simplest things. She touched the lives of so many people and I know she is in such a better place now, and may her beautiful spirit Rest In Peace. I love you so much Kinnedy, I'll miss you always," said Marshall Stephenson.
"Kinnedy was one of the kindest people in the world. Her smile and laugh were contagious. She was extremely pleasant and smart. Having recently graduated from LSU, she was just starting on her post-undergrad journey. Kinn was a huge part of our family and we will never be the same without her. We were blessed to have been a part of her life, and are so grateful that she's now watching over us all," said Joan Botts.
"I'll miss her inquisitive spirit and her compassionate heart. She always made me smile and was the best person to talk to about absolutely anything. I could talk to her all day and I loved every moment of it. She was one of the best friends I've ever had. I'll miss how outgoing she was and how she could befriend any person she talked to the very first time they met. She was so sensitive and would love on just about anyone. She deserved the world," said Kaylin Wilson.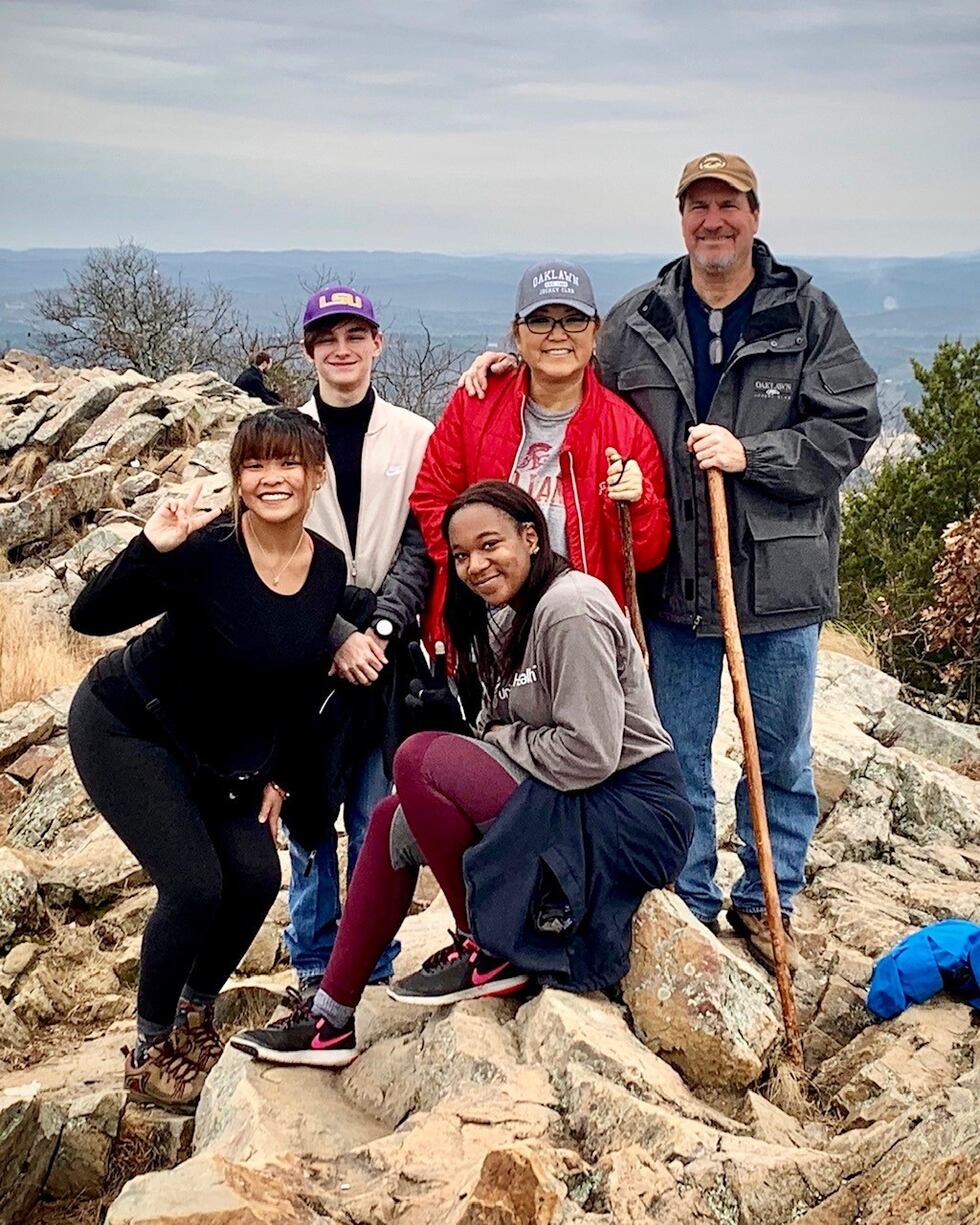 "I have thought highly of Kinnedy since the first day that I met her. We were both in band and played clarinets. From freshman year to senior year, we were placed next to each other. Kinnedy was my best friend. She was the kindest and most wholehearted person I have ever met. Kinnedy cared for everyone so deeply. She was the one to go to when you needed someone to talk to; her smile could change your mood instantly. Kinnedy introduced me to all my favorite bands. She was the best person to have rock sessions with to Mayday Parade. She was always there for me. She was always the one to listen to me and someone I felt comfortable with. She would spend weeks with me in the summers. We'd stay up late, gossip, watch our favorite tv shows, and listen to our favorite bands. She was so full of adventure and always so much fun to be around. She was hilarious. Always laughing, always smiling. She was so wise! Honestly one of the smartest people I know. Kinnedy deserved so much more than this ending. She worked so hard to be where she was and it was all taken away from her. The most deserving, hard working person I know. My heart breaks for me and everyone else that is mourning this precious soul. This road of grief will not be an easy one. She will always be in my heart and never forgotten," said Kali Henderson.
The National Domestic Violence Hotline phone number is -800-799-7233.
Friends and family members of Smith are also trying to get custody of the couple's two dogs, Pippa and Delilah. According to a petition started on change.org, only Delilah was adopted in Smith's name, while Pippa was adopted in Regan's name. The petition says Regan is trying to get custody of one of the dogs, which is concerning to family and friends considering his alleged history of violence.
Click here to read more about the petition.
Click here to report a typo.
Copyright 2020 WAFB. All rights reserved.