Free drive-thru food pantry open to all senior citizens in EBR Parish Wednesday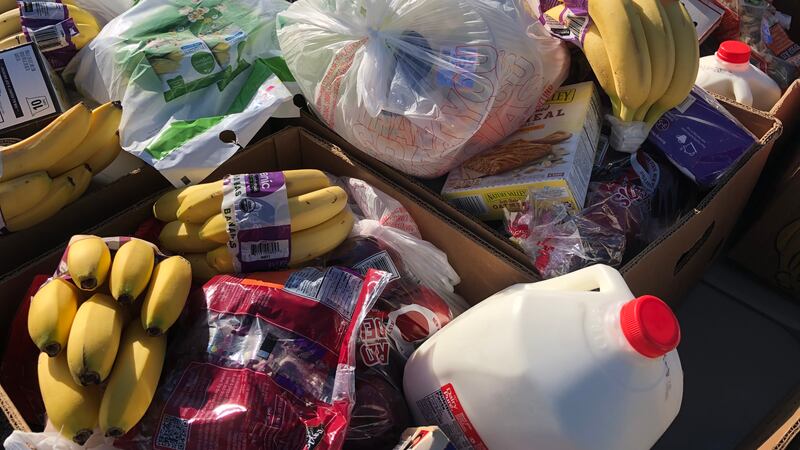 Updated: May. 9, 2020 at 1:40 PM CDT
BATON ROUGE, La. (WAFB) - The East Baton Rouge Council on Aging (EBRCOA) announced that its Drive-Thru Lotus Food Pantry will be open to all seniors in East Baton Rouge Parish on Wednesday, May 13.
The pantry will be at the council's Antioch Senior Center located at 7140 Suite E Antioch Road from 11 a.m. through 2 p.m.
Officials said the Lotus Food Pantry usually only services EBRCOA senior clients who are food pantry recipients but any resident 60 years or older can take advantage of this service Wednesday while supplies last.
ONE-STOP-SHOP: Everything you need to know related to Baton Rouge area impact of COVID-19
"During this pandemic, our senior community has an ongoing need for fresh food and supplies," said Tasha Clark-Amar, Chief Executive Officer of EBRCOA. "It is our goal to not only meet this need, but to provide a surplus so that all seniors can be serviced. We are committed to continue living our mission to serve the seniors of Baton Rouge, while also following safe guards and minimizing the transmission of COVID-19."
Officials said seniors just need to drive up to the Antioch Senior Center and pop their trunk. They added an EBRCOA staff member will place the groceries, lunch, and supplies into the vehicle.
For more information, call the Council on Aging at (225) 923-8000.
Click here to report a typo.
Copyright 2020 WAFB. All rights reserved.