FAQ: Questions related to wearing face masks during pandemic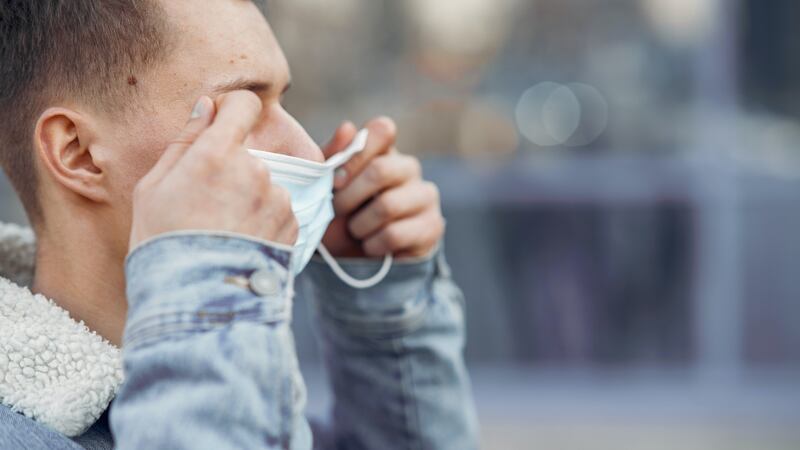 Updated: May. 4, 2020 at 5:24 AM CDT
BATON ROUGE, La. (WAFB) - Connie DeLeo, infection prevention specialist at Baton Rouge General, says she and her team research ways to keep viruses like COVID-19 from spreading.
Face masks add another layer of protection against germs. They also protect other people from your germs.
The CDC says children can wear a mask, but those under the age of two should never wear one. If your child has any breathing problems, like asthma, you may want to call your child's pediatrician to ask their recommendation.
DeLeo says men do not have to shave, but masks will not fit as tight, so virus particles may leak out.
DeLeo recommends having a paper bag in your car at all times. Only touch the elastic that goes around your ears. Don't touch the front of the mask, and put the used mask in the paper bag until you get home, then wash it.
If you can, you should wash your face mask every day or every other day. If you can't wash it, you should not wear it again until it is washed.
DeLeo says masks should go above your nose and all the way down under your chin. It should not hang loosely on the face. Make sure it fits you before wearing it in public.
The first thing you want to do is to try and never touch the front of your mask. If a virus particle lands that is basically where it will land. You want to try to take the mask off using the elastic bands that go over your ears. Grab it and pull it. If you have a paper bag or something to put the mask in keep it in there until you are able to wash it. After you do that you have to wash or sanitize your hands.
The Governor, the physicians and the people who are guiding us through COVID-19 keeps saying remember, even with that mask, social distancing is very important. Keeping your hands clean and keeping them away from your face and keeping everything clean. Your environment, your home environment, your car environment and now if you're going back to work, your work environment as well.
DeLeo says go out and run but run by yourself. If you think you're going to be in contact with people on your run, like a neighbor or friend, then keep a mask in your pocket. If you need to you can pull it out and put it on while talking to your friends. You can still keep that 6 feet of social distance as well. You don't have to really wear the mask if you are running but keep one on you in case.
If you're by yourself in the car you probably don't need a mask. If you're going to be sharing a car, riding with someone else especially not someone that you live with on a daily basis you should definitely put a mask on. If you take public transportation you should definitely wear a mask.
CLICK HERE to see more FAQ topics.
Click here to report a typo.
Copyright 2020 WAFB. All rights reserved.