Port of South Louisiana receives $13.4M transportation grant to make improvements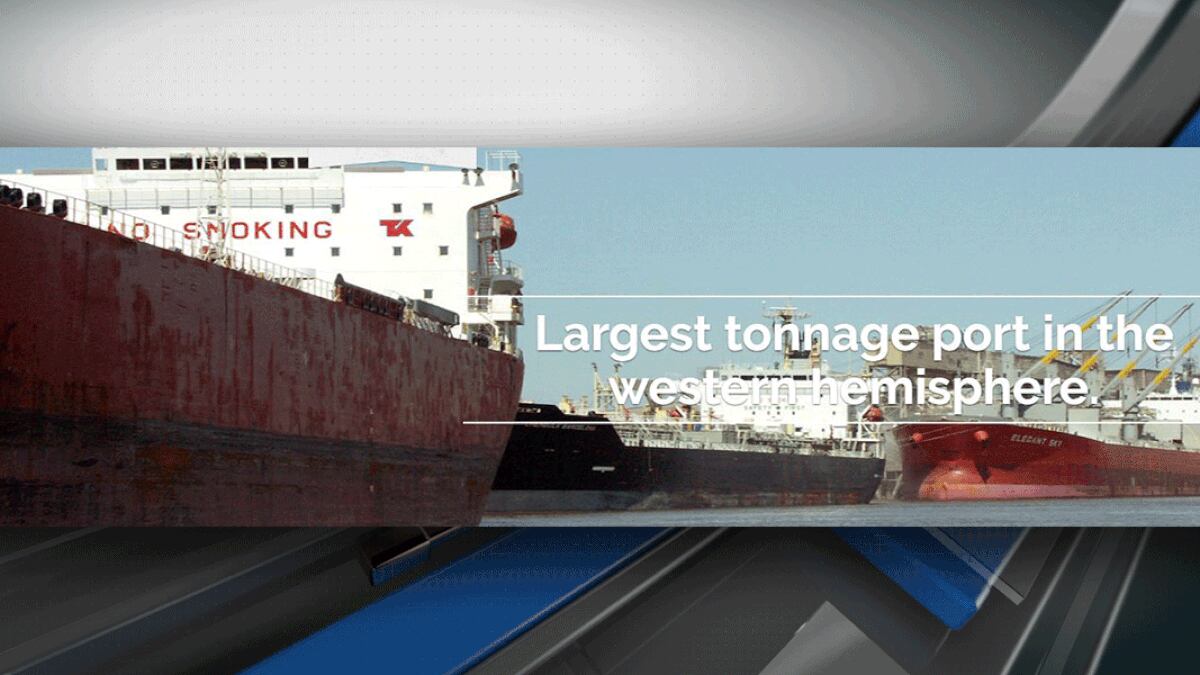 Published: Feb. 11, 2020 at 3:21 PM CST
LAPLACE, La. (WAFB) - The Port of South Louisiana in LaPlace is receiving a $13.4 million grant from the Department of Transportation and Development (DOT) to fund the Globalplex Multi-Modal Connections Project, multiple lawmakers announced Tuesday, Feb. 11.
Port Infrastructure Development Grant Program:
Globalplex is a 335-acre maritime industrial park within the Port of South Louisiana's jurisdiction and operated by Associated Terminals. The project will construct:
a heavy load capacity floor in an existing bulk cargo warehouse

conveyor improvements

rehabilitation improvements on one of the park's access roads

a rail spur connection

a new dock access road and bridge to support the movement of heavy cargo at the Globalplex facility
"I just received a call from Secretary Elaine Chao and personally had an opportunity to thank her and the Administration for the DOT Grant that will boost production in the River Parishes and the greater south Louisiana region. We have continued to advocate for the improvements on our navigational channels and the efforts have secured the recent $85 million provided to deepen the Mississippi River by 50 feet. These continued strategic investments will position the Port of Louisiana and the Mississippi River at an even greater competitive advantage on the global markets," said Congressman Garret Graves.
"Our ports are an integral component of our nation's economic success," said Secretary of Transportation Elaine L. Chao. "As the administration continues to invest in America's infrastructure, this program will further modernize and improve the efficiency of our waterways."
"The Port of South Louisiana helps drive the state and national economies in a big way. I'm excited to see this grant create and protect jobs in LaPlace and around the region," said Senator John Kennedy.
"Louisiana's ports are vital to ensure a thriving economy," said Senator Bill Cassidy, MD. "This grant provides improvements to the Port of South Louisiana that will foster economic growth and vessel efficiency on the Mississippi River."
Copyright 2020 WAFB. All rights reserved.