Couple arrested after allegedly shooting at four people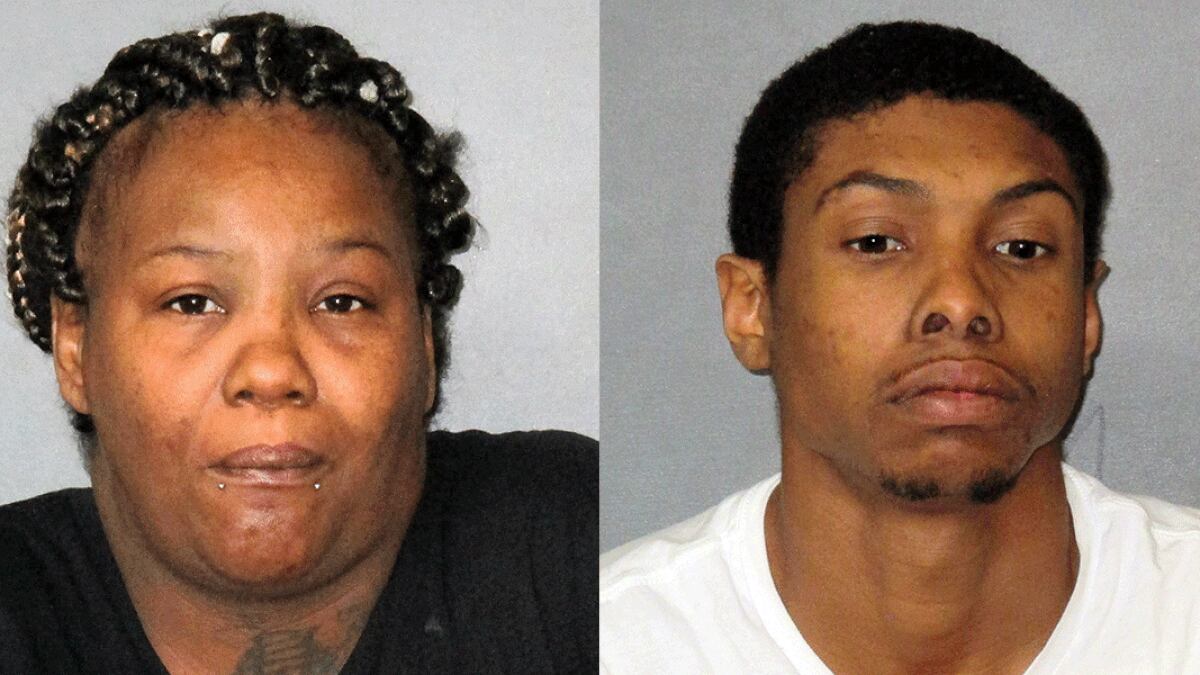 Published: Feb. 7, 2020 at 3:23 PM CST
BATON ROUGE, La. (WAFB) - A man and woman are facing charges after allegedly shooting at four people.
The arrest reports from the East Baton Rouge Parish Sheriff's Office say the incident happened Thursday, Feb. 6 just before 10 p.m. in the 5800 block of Nashville Avenue.
Steven Brown, 26, and Katie Brooks, 35, are both facing charges in connection with the incident.
Officials with EBRSO say on Feb. 6, deputies responded after ShotSpotter detected multiple shots fired. The reports say deputies learned that shots had reportedly been fired at an occupied home and an unoccupied vehicle. Deputies say there were four people inside the home, but no one was injured.
Homicide detectives then interviewed the four people in the home, who reportedly say before the shooting, Brown and his girlfriend, Brooks, showed up at the house unannounced and got into a verbal argument with one of the people in the home under the carport of the house. As the argument escalated and became physical, the other people in the house reportedly came outside to see what was going on.
The reports say as they came outside, Brown handed a gun to Brooks, who reportedly brandished it, threatening to shoot the people. At this point, the four people reportedly went back inside the house. EBRSO officials say one of the occupants armed themselves and exchanged gunfire with Brown.
Brown and Brooks then reportedly fled the area in their car.
The reports say the victims have known Brown for more than ten years and were able to give his full name and address to investigators. The victims were also reportedly able to identify Brown and Brooks in photographs.
Officials note that at the time of the incident, Brown was on parole for a simple burglary conviction back in June of 2011. His parole is valid until August of 2021.
Brown and Brooks were arrested Friday, Feb. 7. Brown is charged with four counts of attempted first degree murder, illegal use of a weapon, aggravated criminal damage to property, and possession of a firearm by a convicted felon. Brooks is charged with aggravated assault with a firearm and principal to attempted first degree murder.
Copyright 2020 WAFB. All rights reserved.