Zachary teacher placed on leave; principal emails councilman saying student possibly 'lost their innocence'
Updated: Feb. 5, 2020 at 9:36 PM CST
ZACHARY, La. (WAFB) - There's new information about a teacher that was placed on leave from Northwestern Middle School in Zachary.
ORIGINAL STORY: Teacher placed on leave from Zachary's Northwestern Middle School
The principal of the school reportedly emailed a councilman Wednesday, Feb. 5, saying a student possibly "lost their innocence."
The new details about why a Zachary teacher is currently out of the classroom came to light after a Facebook post was made by Zachary Councilman for District 5 Lael Montgomery.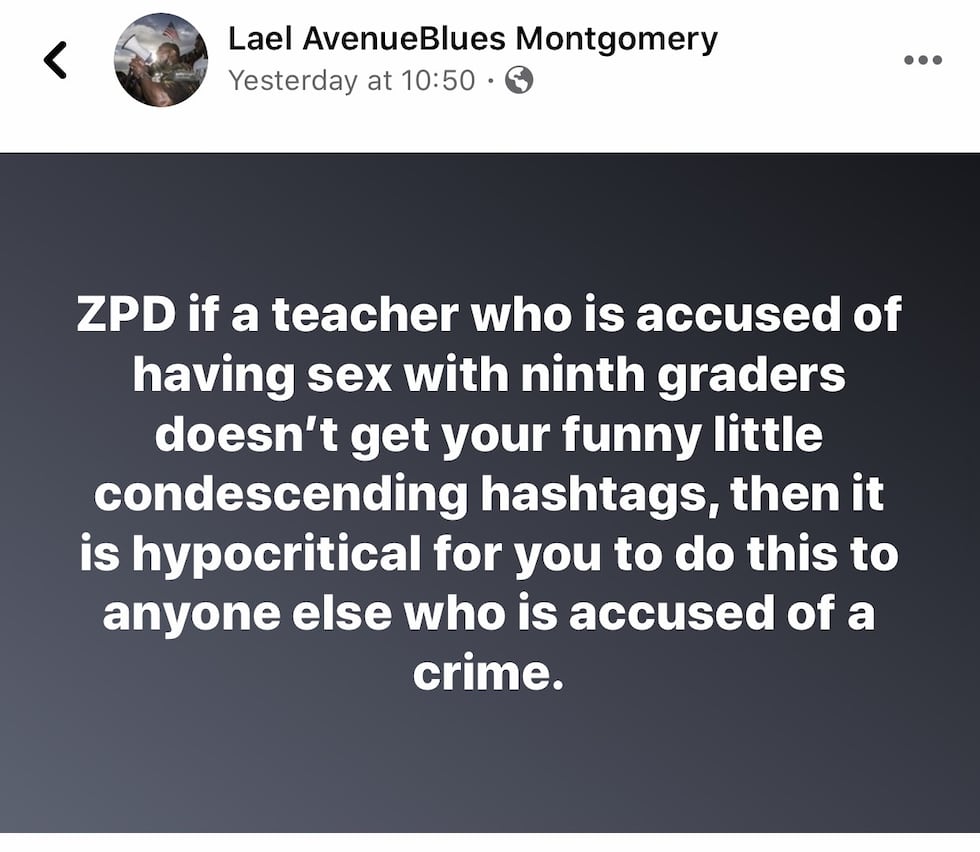 In the post, he criticizes the Zachary Police Department for staying quiet about the case on social media, while making colorful posts about other cases using hashtags.
"If you're [Zachary PD] not going to put the hashtag on the teacher that is accused of sexually abusing the child, then don't use the hashtag no more," said Montgomery.
His post created such a stir that the principal of Northwestern Middle, Debby Brian, emailed him calling the councilman's rant "disgraceful."
"It's that you stay in your place email, which I will never tolerate. So of course, I'll stay in my place, but you are letting people on your watch, with our kids that we entrust you with, you letting them, allowing them to be mistreated," said Montgomery.
Montgomery says he knows the victim's mother. He says the boy is now in 9th grade at Zachary High, but the alleged abuse took place when he was in 8th grade at Northwestern Middle.
"I got a daughter that goes to Zachary schools. Dude, if this was my daughter, man I don't know what I would do," said Montgomery.
Zachary Community Schools Superintendent Scott Devillier told WAFB the teacher was immediately placed on leave after an allegation was brought the school district's attention on Jan. 24. However, the email from Principal Brian to Councilman Montgomery reveals a whole lot more.
"They don't need nobody taking a stick of dynamite and putting it under a rug, and that's what they're [school system] attempting to do," said Montgomery.
Zachary Police Chief David McDavid tells WAFB there are no new updates in this case and no arrests either. His officers are still investigating.
WAFB reached out to Principal Brian for comment, but has not heard back yet.
Copyright 2020 WAFB. All rights reserved.