LSU LB Donte Starks posts to Instagram about suspension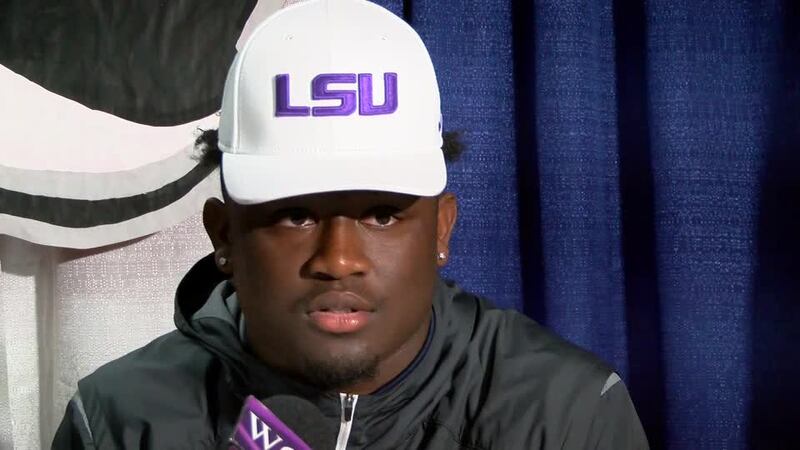 Updated: Feb. 3, 2020 at 6:55 PM CST
BATON ROUGE, La. (WAFB) - LSU freshman linebacker Donte Starks has been suspended from the LSU football team for violating team rules.
Starks' suspension is the first major disciplinary action of the offseason following LSU's College Football Playoff National Championship win on Jan. 13.
Starks posted on Instagram Monday, Feb. 3 about his suspension.
In the post Starks said, "I know everybody saw or heard the news but I want y'all to know that I'm truly sorry for the disappointments."
The former four-star recruit from John Ehret High School in Marrero, La. only played in three games against Northwestern State, Utah State, and Florida during the 2019 season.
RELATED STORIES:
Copyright 2020 WAFB. All rights reserved.