LSU LB Donte Starks suspended indefinitely following arrest
Freshman was a 4-star recruit from John Ehret HS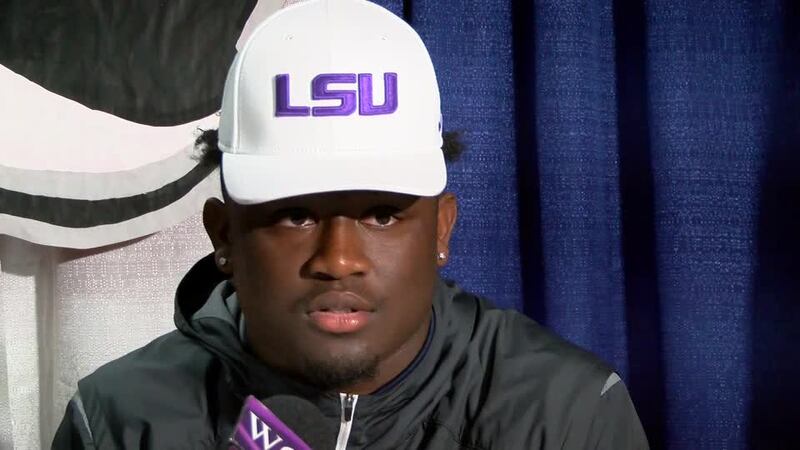 Updated: Feb. 5, 2020 at 4:59 PM CST
BATON ROUGE, La. (WAFB) - LSU freshman linebacker Donte Starks has been suspended indefinitely for violating team rules.
Head coach Ed Orgeron made the announcement in a statement issued on Feb. 1. LSU officials later confirmed the suspension was handed down a day after Starks was arrested in Marerro by the Jefferson Parish Sheriff's Office.
Deputies reported Starks was booked on illegally possessing a concealed handgun and attempting to run from deputies.
Starks' suspension is the first major disciplinary action of the offseason following LSU's College Football Playoff National Championship win on Jan. 13.
Starks posted on Instagram Monday, Feb. 3 about his suspension.
"I know everybody saw or heard the news but I want y'all to know that I'm truly sorry for the disappointments," Sparks stated in the post.
RELATED STORIES:
The former four-star recruit from John Ehret High School in Marrero, La. only played in three games against Northwestern State, Utah State, and Florida during the 2019 season.
He mainly played on special teams and did not record a tackle. Starks is listed on LSU athletics website as 6-foot-1 tall, weighing 217 pounds.
Copyright 2020 WAFB. All rights reserved.