Colorectal cancer spikes in young adults; Mary Bird Perkins OLOL Cancer Center gets national accreditation
Updated: Jan. 28, 2020 at 9:36 PM CST
BATON ROUGE, La. (WAFB) - Tavia Crumpler is not shy about her journey through colorectal cancer.
"I'm a pretty private person, but I made the decision early on to kind of be loud with this, 'cauze I was 48," Crumpler said.
In fact, she had just turned 48 when she got the stage II diagnosis. After surgery and two rounds of chemo, Crumpler is a survivor. Now, she's helping Dr. Kelly Finan sound the alarm about a spike in the disease among younger patients. The under 50 age bracket is the only group in which colorectal cancer rates are still on the rise. Doctors are still not sure why.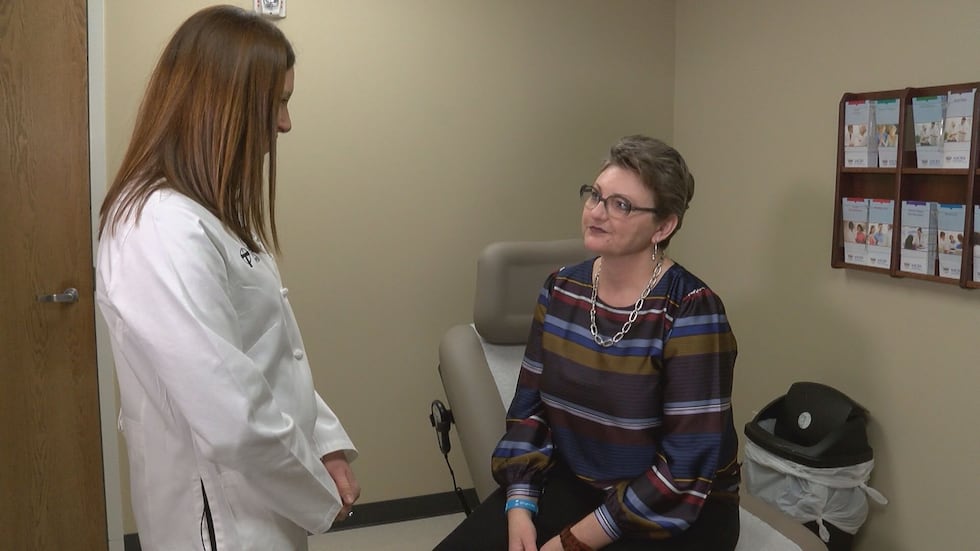 "If you were born in 1990, you actually have a four times higher risk of developing colorectal cancer than if you were born in 1950," Dr. Finan said.
The colorectal surgeon treats patients at the Mary Bird Perkins Our Lady of the Lake Cancer Center. The American Cancer Society now recommends a colonoscopy or less invasive form of screening beginning at age 45. Finan says it's especially important to start younger if you have a family history or any abnormal symptoms.
"You don't want to just write everything off to a hemorrhoid or IBS, and unfortunately that's what happens a lot when we'll see patients diagnosed," she explained.
Crumpler was referred for a colonoscopy after telling her OBGYN about increased bloating and changes in bowel habits.
The Cancer Center just became the first nationally accredited rectal cancer center in Louisiana. That means patients like Crumpler are assigned a multidisciplinary team of doctors.
"It's not like you have an individualized appointment here and there," Dr. Finan said. "After the patient meets with all the doctors, we really do sit down in one room and all discuss that patient together."
"They didn't always agree about the treatment approach, and that's what I like about that," Crumpler added. "It gave me some options and some things to consider."
Crumpler is now helping organize the Get Your Rear in Gear 5K, set for Saturday, April 25 at Pennington Biomedical Research Center. It's her mission to encourage friends, family, and strangers to listen to their bodies.
"I think you just know if something is not right with your body, and you kinda' keep after it and keep after it, and you have to really advocate for yourself," she said.
Copyright 2020 WAFB. All rights reserved.