'Too Good to be True' Louisiana Seafood Gumbo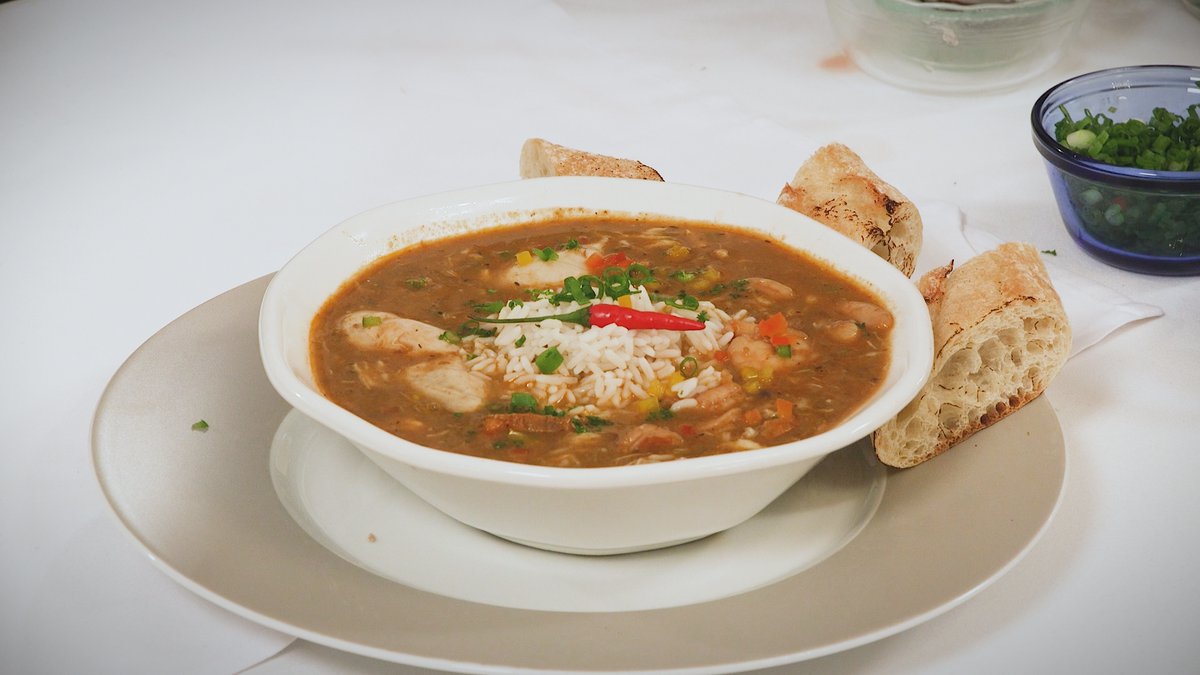 Published: Jan. 28, 2020 at 2:41 PM CST
BATON ROUGE, La. (WAFB) - Seafood gumbo is the premier soup of Cajun Country, and it's known worldwide as the dish to seek out when visiting south Louisiana. Every Louisiana home has its own unique ingredients and methods for cooking gumbo.
Prep Time: 1½ hours
Yields: 12 servings
Ingredients:
1 pound (35-count) shrimp, peeled, deveined and divided
1 pound jumbo lump crabmeat
2 dozen shucked oysters, liquid reserved
1 pound claw crabmeat
1 cup vegetable oil
1 cup flour
2 cups (¼-inch) diced onions
1 cup (¼-inch) diced celery
1 cup (¼-inch) diced bell peppers
¼ cup minced garlic
½ pound sliced andouille sausage
3 quarts hot shellfish stock
2 cups sliced green onions
½ cup chopped parsley
salt and cayenne pepper to taste
granulated garlic to taste
Method:
In a 2-gallon stockpot, heat oil over medium-high heat. Whisk in flour, stirring constantly until a brown roux is achieved.
Add onions, celery, bell peppers, and minced garlic and sauté 3–5 minutes or until vegetables are wilted.
Stir in andouille and sauté an additional 3–5 minutes.
Stir in ½ cup shrimp and claw crabmeat.
Slowly add hot shellfish stock, one ladle at a time, stirring constantly. Bring mixture to a low boil, reduce to simmer and cook 30–45 minutes. Additional stock may be needed to retain volume.
Add green onions and parsley.
Season to taste using salt, cayenne pepper, and granulated garlic.
Fold in remaining shrimp, lump crabmeat, oysters, and reserved oyster liquid. Return to a low boil and cook approximately 5 minutes.
Adjust seasonings if necessary. Serve over cooked rice.
Copyright 2020 WAFB. All rights reserved.