SHOWCASING LOUISIANA: Mushroom Maggie's Farm
Updated: Jan. 22, 2020 at 9:42 PM CST
ST. FRANCISVILLE, La. (WAFB) - There are few ingredients as versatile, or as misunderstood, as the mushroom. Love or hate them, mushrooms can be used as a vessel for a dish's flavor or stand out on their own as the star. For Maggie Long and her husband, Cyrus Lester, mushrooms are a way of life.
After years of dreaming about ditching her corporate grocery store job for life on a farm, Long and her husband started researching how to make that dream a reality. However, without any land, their options were limited. That's when they discovered the capital region had a need for a local grower of gourmet mushrooms.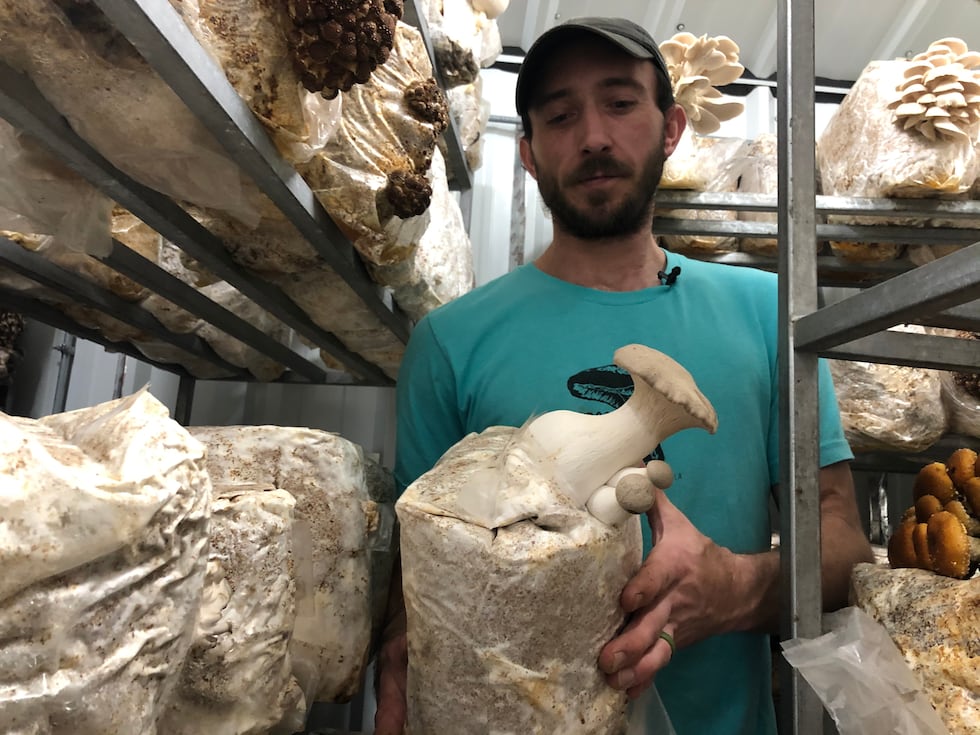 "We contacted a bunch of chefs, a bunch of restaurants, the farmer's market to see if anyone would be interested in locally grown mushrooms and everybody was super excited about it," said Lester.
The couple started from scratch, educating themselves all about mushrooms, everything from what to grow to how to eat them.
"I didn't even like mushrooms, because all I knew was the grocery store mushrooms and they kind of scared me away," said Long. "After trying all these gourmet mushrooms, it's like a whole different experience."
They discovered that mushrooms don't need acreage, but square footage. The couple spent a year converting a barn into a facility fit to grow year-round. There were some early setbacks, including a devastating fire, but three years later, Mushroom Maggie's Farm in St. Francisville sells 1,000 lbs per week of specialty fungi to high end restaurants in Baton Rouge and New Orleans. They also sell directly to customers through the Baton Rouge farmers market, where they spend a lot of time introducing people to all the culinary possibilities mushrooms hold.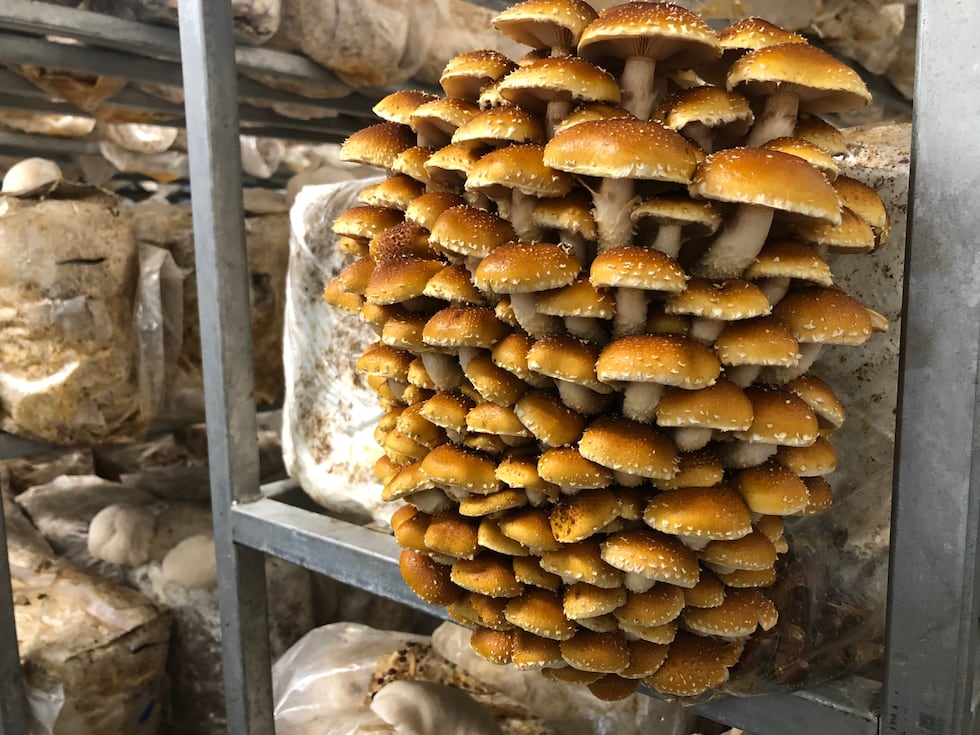 As the couple explains, growing mushrooms is a tedious process that requires a delicate balance of humidity, temperature, and patience. It starts with a growing block made up of agricultural leftovers like soybean hulls and sawdust. The blocks are sterilized and then seeded with the mushroom spawn.
After a good mixing, the blocks are set aside to let the mushrooms colonize. This can take anywhere from two weeks to two months. Then, the blocks are moved to the fruiting room, where you start to see those familiar mushroom shapes take form. Finally, they're harvested, packaged, and readied to be sent out.
"It's really good to have mushrooms that are locally grown because they're a lot fresher. They're locally grown, they taste better, just the quality of the mushroom is much better," said Lester.
The farm grows more than a dozen varieties and crews must harvest twice a day just to keep up. However, for Long and Lester, it is a labor of love.
"I've always wanted to do farming. I never thought we'd be here now after only a couple of years," said Long.
Copyright 2020 WAFB. All rights reserved.