Stray bullet from New Year's Eve celebration shatters man's sunroof
Updated: Jan. 1, 2020 at 9:44 PM CST
BATON ROUGE, La. (WAFB) - One man woke up to quite the New Year's Day surprise when he noticed a stray bullet tore through the sunroof of his truck overnight.
Many folks likely brought in the new year with a band as fireworks lit up the night sky in Baton Rouge, but it was a different kind of bang that shattered the sunroof of a black Sierra pickup truck off Sherwood Forest Boulevard after someone chose to celebrate with gunfire.
"When I got in, I saw something on the driver's side floor," the truck owner said. "I picked it up and seen what it was and said you know, it looks like a bullet or whatever and when I looked up, that's when I saw the hole in the sunroof."
The truck owner did not want to be identified out of an abundance of caution for his safety, but tells WAFB he found the bullet in the floor of the truck Wednesday morning; glass was sprinkled everywhere.
"You know, I could see the fireworks, but the gunshots, I just think that's a bit too far," he said. "I'm just glad nobody got hurt."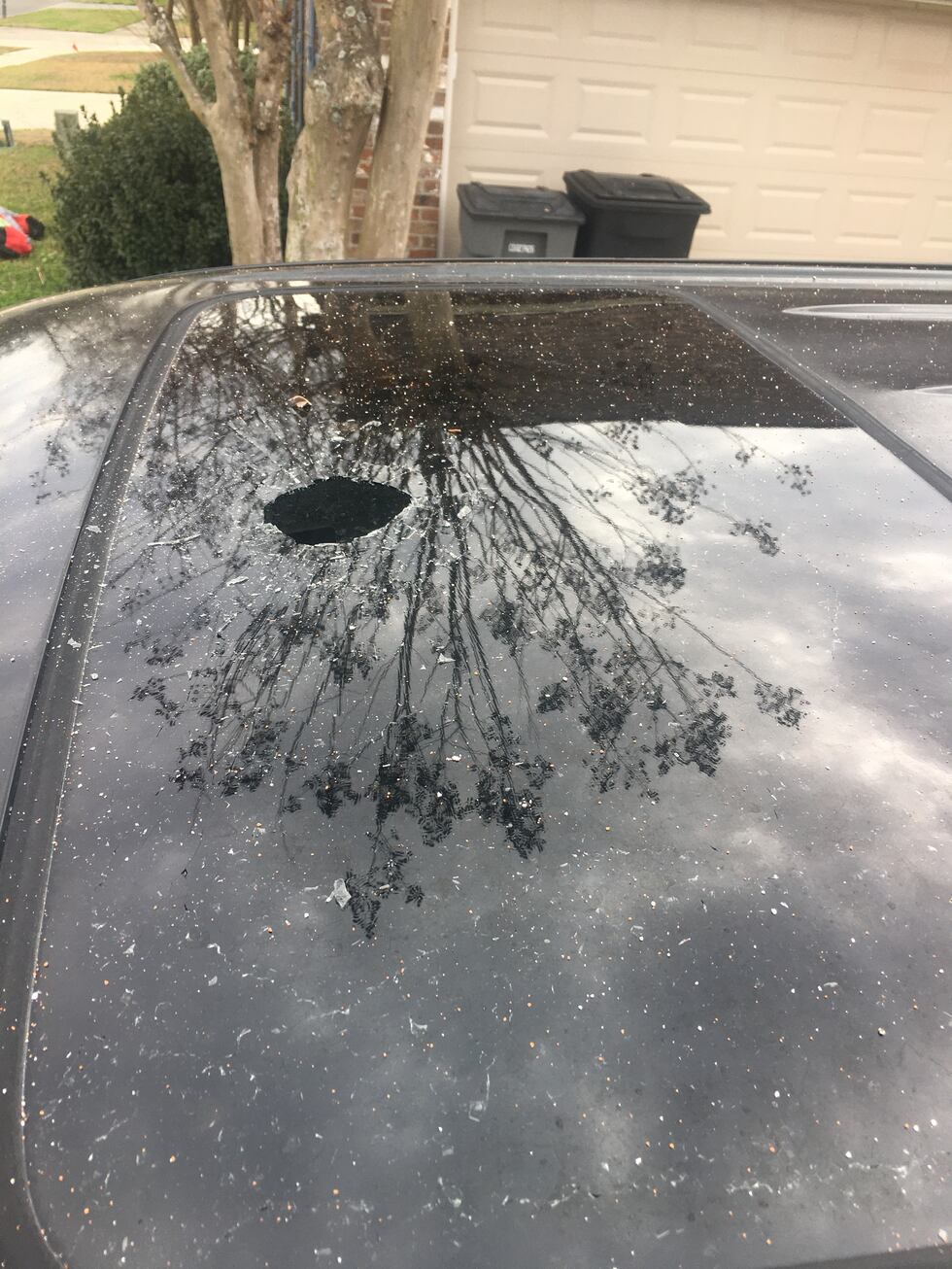 Celebratory gunfire is against the law and in Louisiana, violators could face up to $1,000 in fines and/or two years behind bars. While he now has to get his truck fixed, the owner says it could have been a lot worse.
"What goes up has to come down," he added. "You never know where it's going to come down, so you know it could have been a life."
Not far from where it happened, neighbors call it scary, saying someone's good time could have cost someone else their life.
"It's scary," said Ike Onwuka. "I mean, if it could penetrate that roof, it could kill somebody, so for it to happen in a neighborhood like this, it's scary."
He just hopes whoever did this is caught.
"You're playing with somebody's life... I mean, that's common sense," said Onwuka. "Do all the celebration you want, but avoid anything that can cause injury to any person. It's not okay to celebrate with danger."
Copyright 2020 WAFB. All rights reserved.