Bengals players impressed by Burrow: 'He's real'
The team will have the draft's first overall pick for first time since 2003
Updated: Dec. 30, 2019 at 5:19 PM CST
CINCINNATI (FOX19) - The Cincinnati Bengals are now officially on the clock.
After finishing the 2019 season with the worst record in the NFL, the Bengals will now turn their attention to rebuilding a competitive roster—starting with the top overall pick in April's draft.
"It's way too early," said head coach Zac Taylor when asked if quarterback Joe Burrow would be his choice.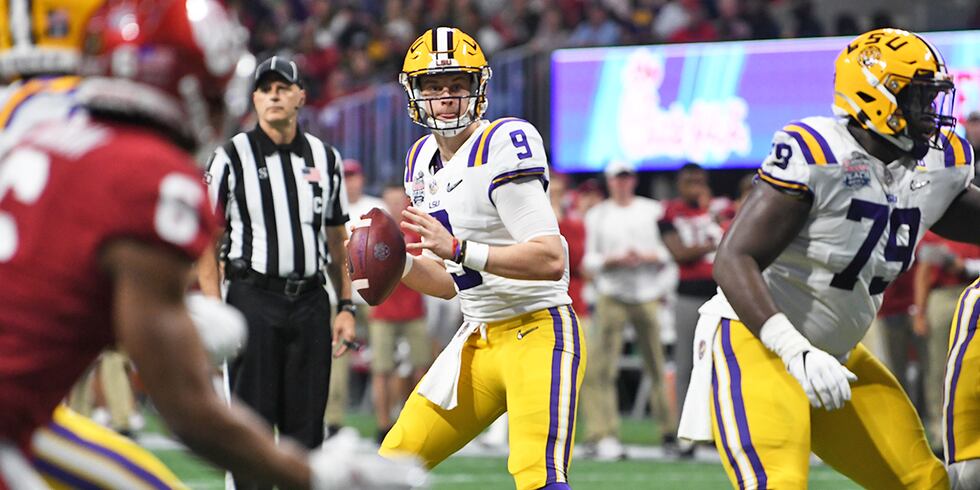 Burrow, the Heisman Trophy winning quarterback, threw seven touchdowns in LSU's college football playoff semifinal win and added an eighth touchdown on the ground.
Most draft experts predict Burrow will be the Bengals' choice with the top overall pick.
"I think we need to take someone who's going to help us win games," added Taylor. "The coaching staff likes to watch the (potential draft picks) and we haven't watched a snap on anybody yet."
The last time the Bengals had the top pick in the draft, they picked Heisman Trophy winning quarterback Carson Palmer after a two-win season and made the playoffs two years later.
"I saw what he did against (Oklahoma) and from what I've seen from him, he's real," said Bengals running back Joe Mixon when asked about Burrow. "Whatever (the front office) plans on doing, that's what they'll do. I don't have any say in that."
Andy Dalton is still under contract for one more season, but if the Bengals do draft Burrow, it's expected they'll try to trade Dalton.
Burrow still has one more college game left—the national championship against Clemson.
"He's a Heisman winner and a very good quarterback," said Bengals tight end C.J. Uzomah. "He's a really good player and a really cerebral quarterback. He's the leader of that team and that's why they are where they are."
Burrow began the year as a projected late-round draft pick, but with 55 touchdown passes (just three shy of the all-time college football record) and an undefeated season, he has shot to the top of draft projections.
"He's a college player," said A.J. Green. "You can say he's going to be the guy, but when you get to the NFL, it's a whole different game. I don't care how good you are in college, there's a reset button when you get to the NFL. But he's a Heisman winner for a reason."
The NFL Draft begins Thursday April 23 in Las Vegas.
Copyright 2019 WXIX. All rights reserved.