Jimmy Burrow, father of LSU QB Joe Burrow, allows Christmas Day interview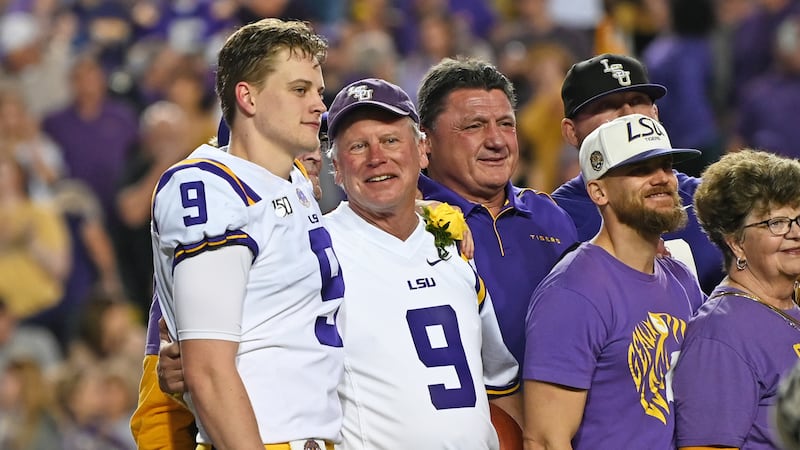 Updated: Dec. 25, 2019 at 11:47 PM CST
ATLANTA (WAFB) - Jimmy Burrow, the father of LSU quarterback Joe Burrow, took a few minutes out of his Christmas for a sit-down one-on-one interview with Jacques Doucet.
RELATED: WAFB to air 'Eye on the Title' Peach Bowl preview special
The College Football Playoff Semifinal at Chick-fil-A Peach Bowl in Atlanta featuring LSU against Oklahoma kicks off Saturday at 3 p.m. (Central).
The game will be shown on ESPN.
____________
Keep up with more LSU sports news, even when you're on the go.
Also, check out our Facebook Page for more football and other sports.
Like the WAFB Sports Facebook Page
____________
Copyright 2019 WAFB. All rights reserved.