#FOREVER44: Family launches Wayde Sims Foundation on his 22nd birthday
Published: Dec. 13, 2019 at 5:51 PM CST
BATON ROUGE, La. (WAFB) - The family of LSU basketball player Wayde Sims announced the launch of a new charity in his name in honor of what would've been his 22nd birthday.
"Wayde Sims lived and played with boundless heart and determination," a post from his mother on Facebook reads. "The Wayde Sims Foundation is dedicated to continuing Wayde's passion for promoting the activities and ideals he loved and giving service to the communities he called home."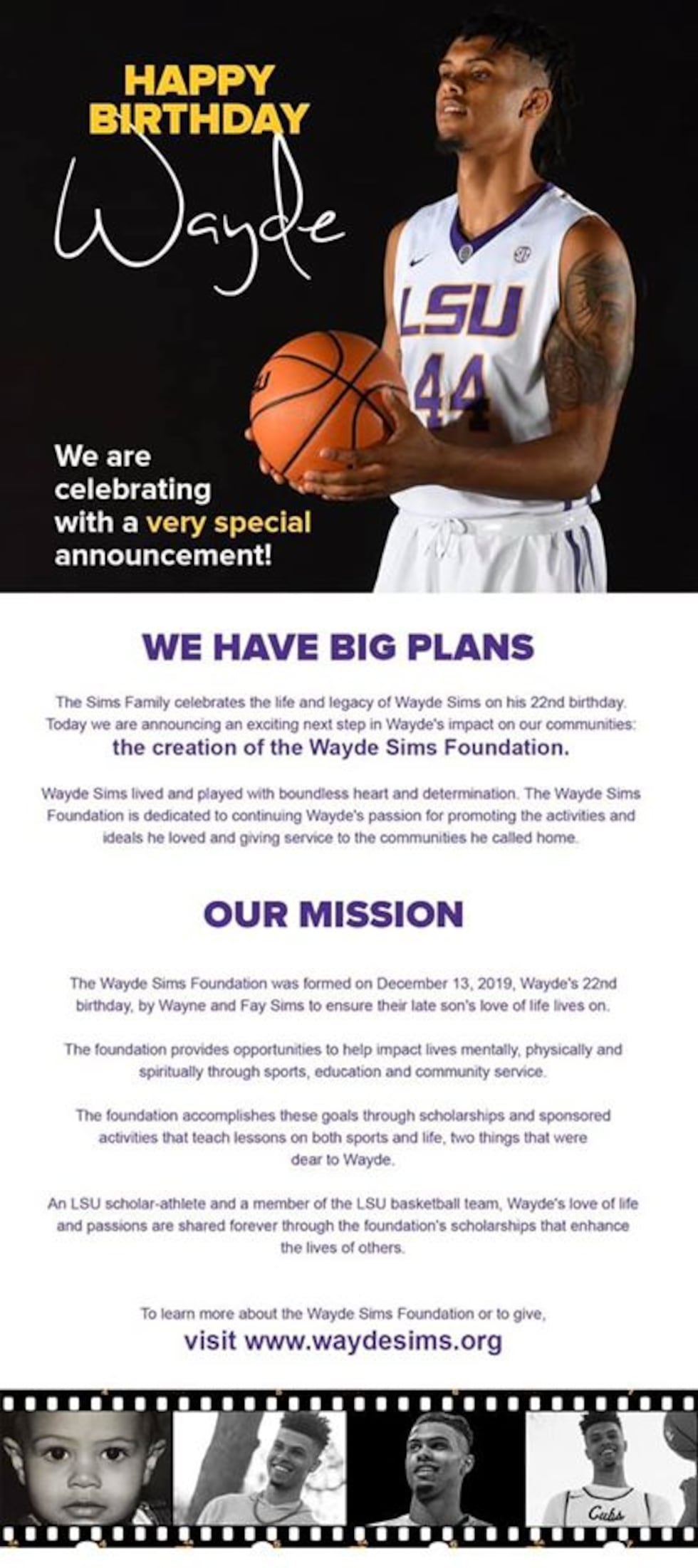 The foundation was started on Sims' 22nd birthday, Dec. 13, 2019, by his parents, Wayde and Fay Sims "to ensure their late son's love of life lives on."
The foundation aims to provide scholarship opportunities and sponsored activities to teach both sports and life lessons.
To learn more about the Wayde Sims Foundation, visit WaydeSims.org.
Sims was killed in September of 2018 in a shooting on Harding Boulevard.
Copyright 2019 WAFB. All rights reserved.