54 years later, Betsy upgraded to a Category 4 hurricane
Updated: Dec. 11, 2019 at 7:10 PM CST
GRAND ISLE, La. (WAFB) - One of Louisiana's most notorious and destructive hurricanes on record has been upgraded more than 54 years after making landfall. A thorough review of available data by NOAA's Hurricane Research Division now indicates Betsy was a Category 4 hurricane when it made landfall near Grand Isle on the night of Sept. 9, 1965, with maximum sustained winds estimated around 130 mph.
Betsy was the first hurricane on record to produce more than $1 billion in damages, resulting in the storm getting the moniker "Billion Dollar Betsy." About 36 hours before striking Louisiana, Betsy made its first U.S. landfall in south Florida. Seventy-five deaths are attributed to Betsy in Louisiana, Mississippi, and Florida.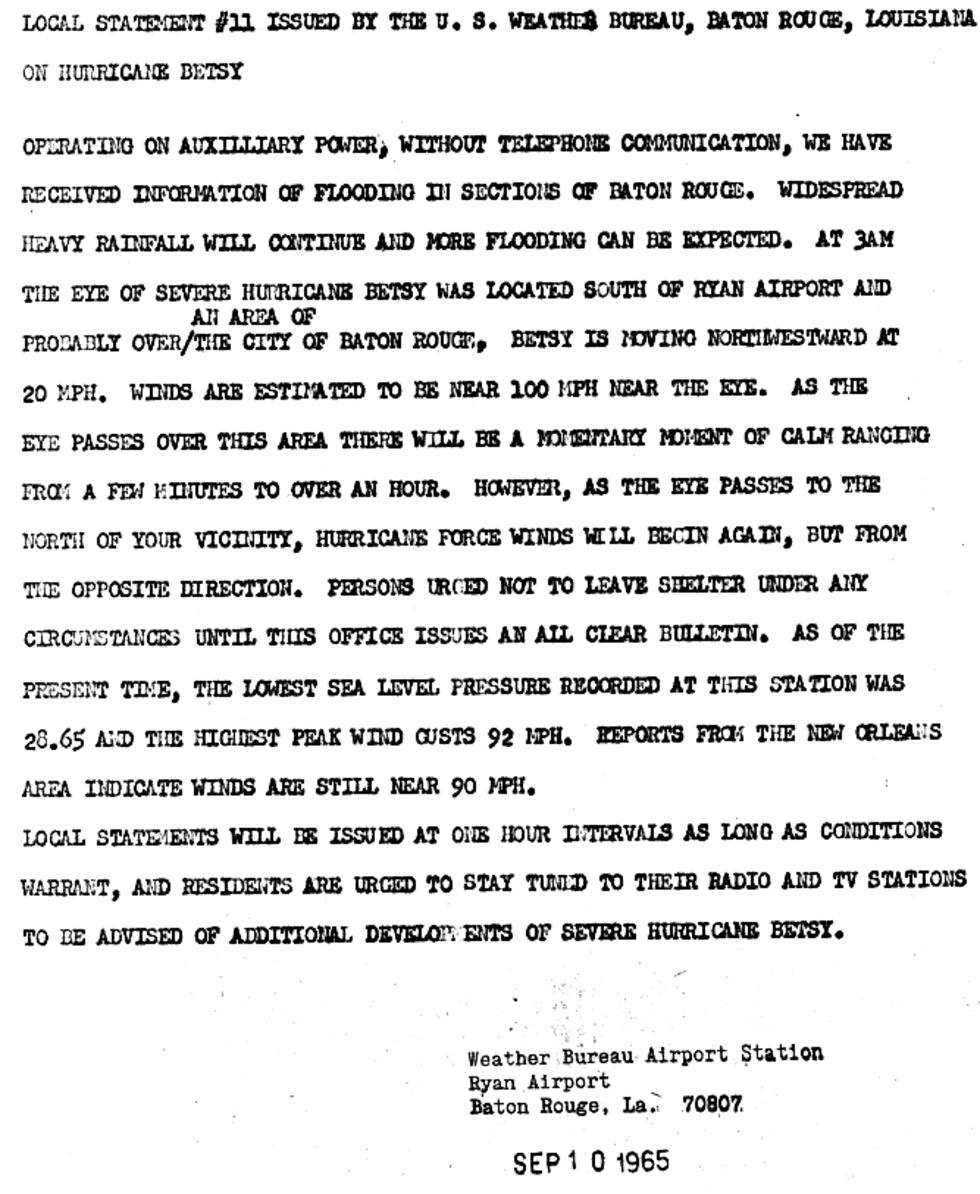 Long before Hurricane Katrina, Betsy exposed the vulnerability of the New Orleans area to storm surge. Widespread flooding occurred from Gentilly to the 9th Ward into New Orleans East and St. Bernard Parish, prompting water rescues in some densely populated New Orleans neighborhoods. The flooding observed from Betsy would serve as the impetus for the design and construction of the levees and flood protection system around metro New Orleans that would fail parts of the city 40 years later as Katrina came ashore.
Betsy continued up the Mississippi River from New Orleans to near Baton Rouge by the early morning hours of Sept. 10, 1965. A statement issued by the Baton Rouge Weather Bureau (precursor to National Weather Service) at 3 a.m. on that date indicated the office was operating on backup power at Ryan Airport and a peak wind gust of 92 mph had been recorded. The statement also noted flooding around the city as Betsy moved through. Betsy would serve as the benchmark hurricane for metro Baton Rouge until Hurricane Gustav moved through the area with similar wind intensity in 2008.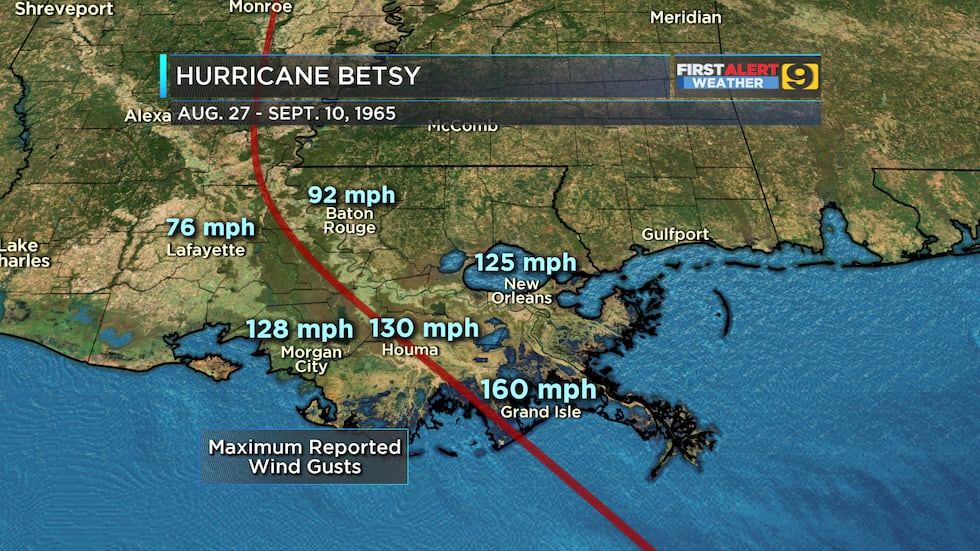 The upgrade of Betsy's intensity is part of an ongoing reanalysis of all North Atlantic tropical storms and hurricanes dating back to 1851 by NOAA's Hurricane Research Division. You can read more about the Atlantic Hurricane Database Re-analysis Project here.
Copyright 2019 WAFB. All rights reserved.