Photos, videos of Joe Burrow appear in Times Square
Live from New York City, it's Joe Burrow
Updated: Dec. 9, 2019 at 4:03 PM CST
NEW YORK (WAFB) - Times Square in New York City is lit up in purple and gold.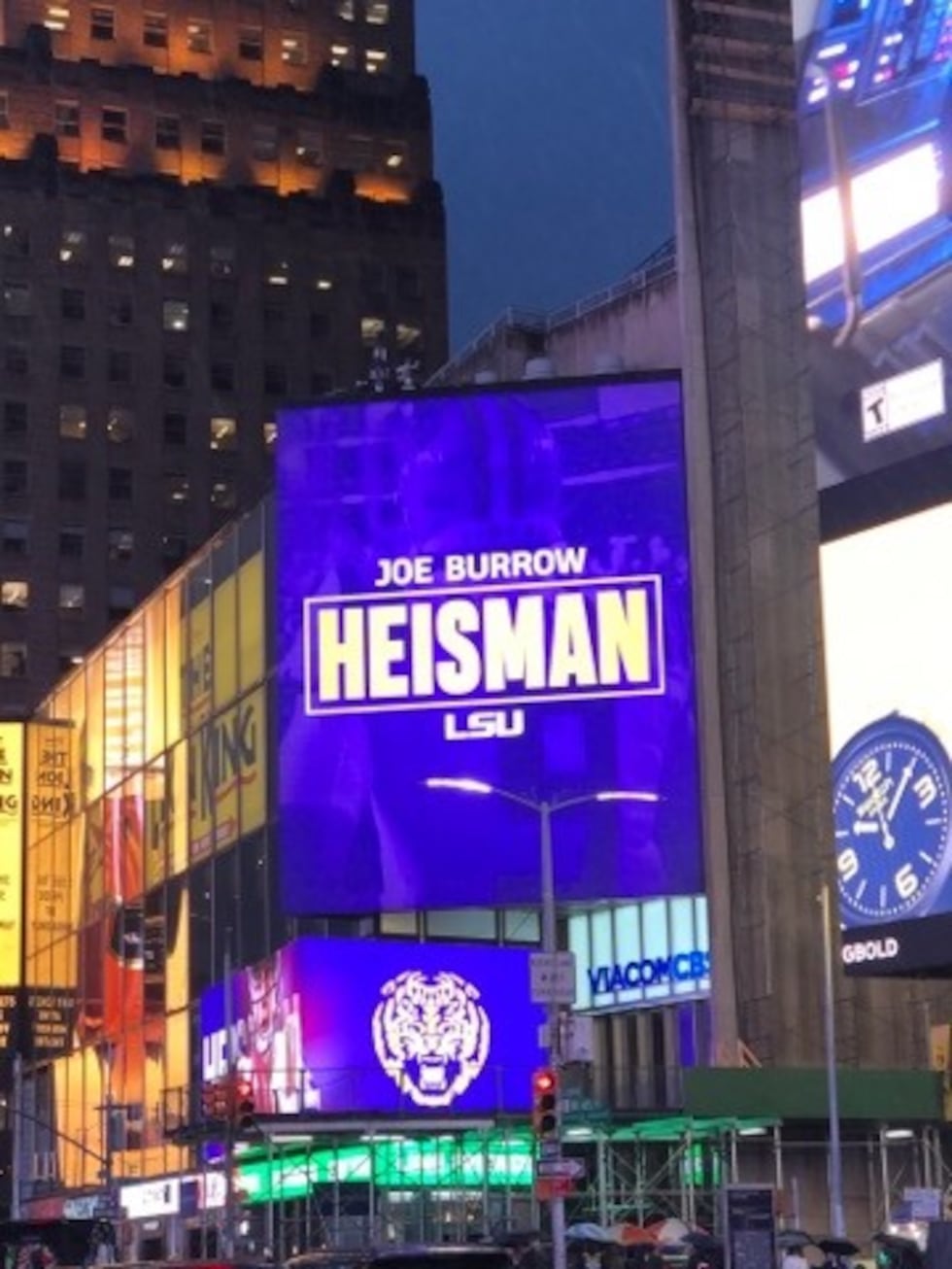 Joe Burrow has officially taken over Time Square ahead of the Heisman Finalist announcement happening December 9 at 6:25 P.M. on ESPN.
Billboards also went up around Baton Rouge to show support for Burrow ahead of the announcement.
The Athens Ohio native is a heavy Heisman favorite after LSU's dominating performance in the SEC Championship game on Saturday. LSU beat Georgia with a final score of 37-10.
Copyright 2019 WAFB. All rights reserved.