Reward in search for 'Wick' Pierce up to $2,500
Anyone who encounters Pierce is asked to contact ZPD by calling 225-654-9393
Published: Dec. 23, 2019 at 7:47 AM CST
ZACHARY, La. (WAFB) - Detectives with the Zachary Police Department are asking the public to be on the lookout for Welton "Wick" Pierce, 81, who was last seen at his home on Old Scenic Highway between 8:30 and 9 a.m. on Sunday, Oct. 27.
A spokesperson for the police department says Pierce is believed to be diagnosed with dementia. Louisiana State Police (LSP) troopers also say Pierce has a heart condition. He did not take his cell phone or his heart medication with him. His medical condition may impair his judgment, according to LSP.
Pierce is described as a white male with gray hair and hazel eyes. He is approximately 5' 11" tall and weighs about 200 lbs. He was last seen wearing gray shorts and a blue short-sleeve shirt.
Detectives say Pierce may be driving a white 2002 GMC pickup truck bearing Louisiana license plate W144768. His direction of travel is unknown.
The family of Pierce is offering a $2,500 reward for any tip that leads to his safe return.
A family member posted on Facebook that Pierce may have been seen passing the Daily Stop on Highway 10 in Jackson in late October heading towards LA 61.
Welton's wife, Mildred, died tragically when her car ran off the road into a pond in Zachary.
"If daddy's watching this, just find a police department or hospital somewhere. They're all notified in the area that we're looking for you," said Rocky Pierce, Pierce's son.
Rocky wants his dad to come home safe.
"We've got people everywhere looking, and it's just unbelievable that somebody hasn't spotted this truck and reported it yet," said Pierce.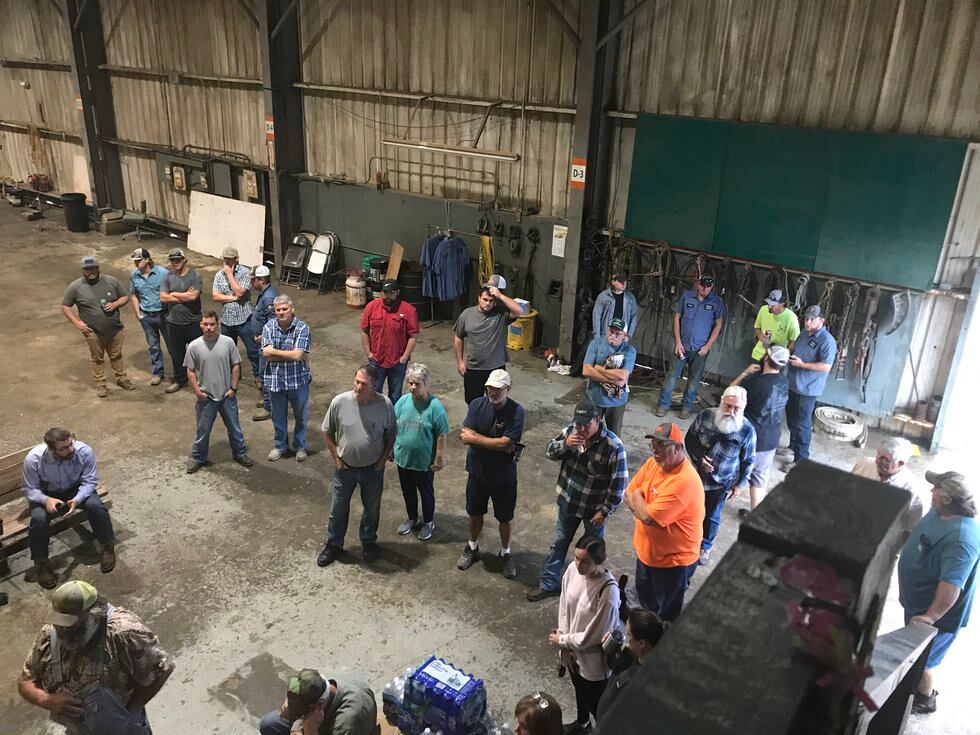 "Pretty much north of Interstate 12, all the way up to, the farthest I just sent somebody was to Crosby, Mississippi," said Blake Bourgeois, whose wife is Pierce's granddaughter.
Even Rocky's boss has joined in on the search.
"I would hope that my employees would do the same for me if something were to ever happen to me like that, or my father or mother," said Susanne Protchard, owner of Feliciana Welders.
Zachary Police Chief David McDavid says Pierce was last seen in his white truck Sunday, Oct. 27, in Clinton. All nearby law enforcement agencies in and out of state are on alert. There are no signs right now that point to foul play, police say.
"We haven't ruled it out, but we have an open mind, and we're going to keep that open mind to make sure we don't miss no clues or any evidence that may come about," said Chief McDavid.
Officials are asking businesses and citizens to check their cameras so police can possibly determine a direction of travel. Anyone who encounters Pierce is urged to contact the Zachary Police Department by calling 225-654-9393.
Copyright 2019 WAFB. All rights reserved.