Upside-Down Orange Biscuits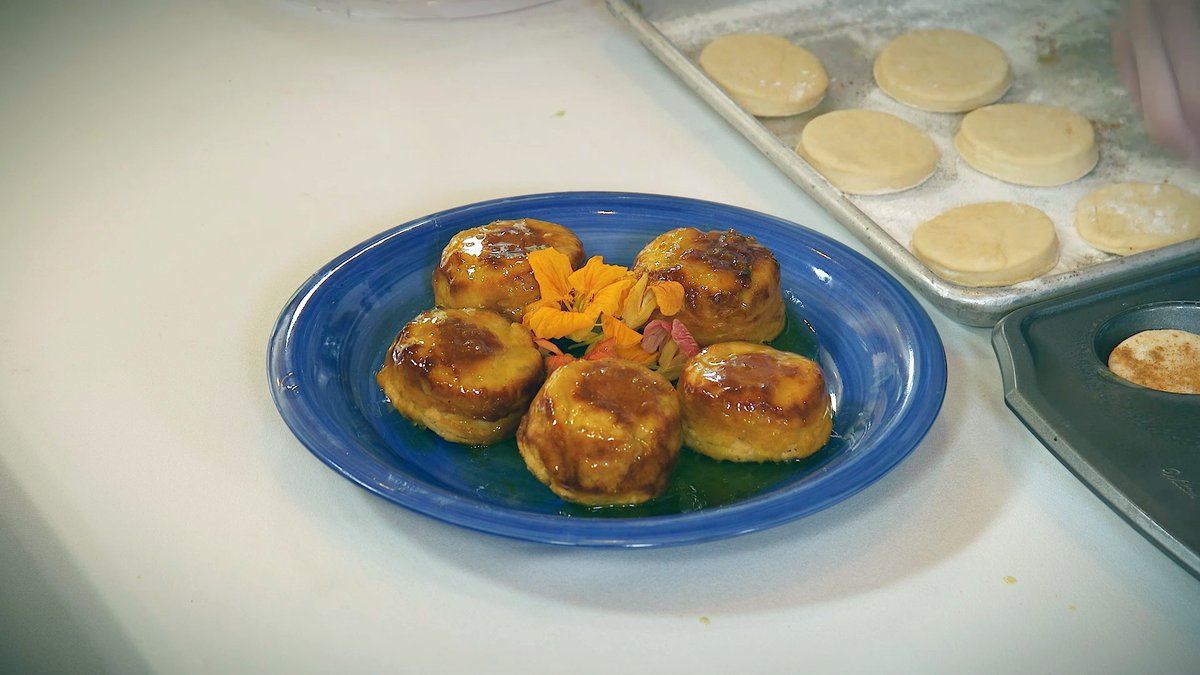 Updated: Sep. 10, 2019 at 4:35 PM CDT
BATON ROUGE, La. (WAFB) - The orange glaze under these homemade biscuits is so good that it can also be used to flavor canned biscuits. This syrup can also be used as a topping over croissants or French toast.
Prep Time: 1 hour
Yields: 10 to 12 servings
Ingredients:
½ cup orange juice
1 tbsp grated orange zest
¾ cup sugar, divided
¼ cup butter
2 cups flour
½ tsp salt
3 tsps baking powder
4 tbsps shortening
¾ cup milk
½ tsp ground cinnamon
Method:
Preheat oven to 375°F. Grease 2 (8-compartment) muffin tins then set aside.
In a small saucepan, combine orange juice, zest, ½ cup sugar, and butter over medium heat. Whisk constantly until sugar is dissolved, then distribute mixture evenly among muffin cups.
In a large mixing bowl, sift together flour, salt, and baking powder. Cut in shortening with a pastry cutter. Add milk and stir until dough ball forms.
Place dough on a lightly floured surface and knead 15–20 seconds. Roll dough ¼-inch thick and sprinkle with remaining sugar and cinnamon. Roll dough jelly roll-style and cut into 1-inch slices. NOTE: You may wish to pinch the dough into golf ball-sized pieces instead of rolling dough into a jelly roll.
Lay biscuits in muffin tins over orange mixture. Bake 15–20 minutes and serve hot.
Copyright 2019 WAFB. All rights reserved.