Record flood event comes to an end in Baton Rouge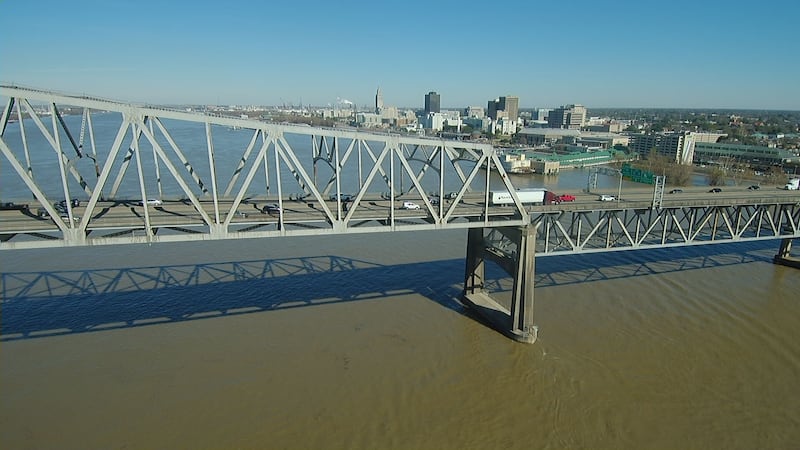 Updated: Aug. 4, 2019 at 9:32 PM CDT
BATON ROUGE, La. (WAFB) - As of Sunday, August 4 the Mississippi River at Baton Rouge has finally dropped below flood stage (35.0 ft).
This particular flood event will be remembered mostly for its duration. The river went above flood stage back on January 6. It stayed above flood stage for a record 211 consecutive days, shattering the old record of 135 days set back in 1927. The river hit its peak on March 18 at 44.18 feet. That ranks as the seventh-highest crest on record.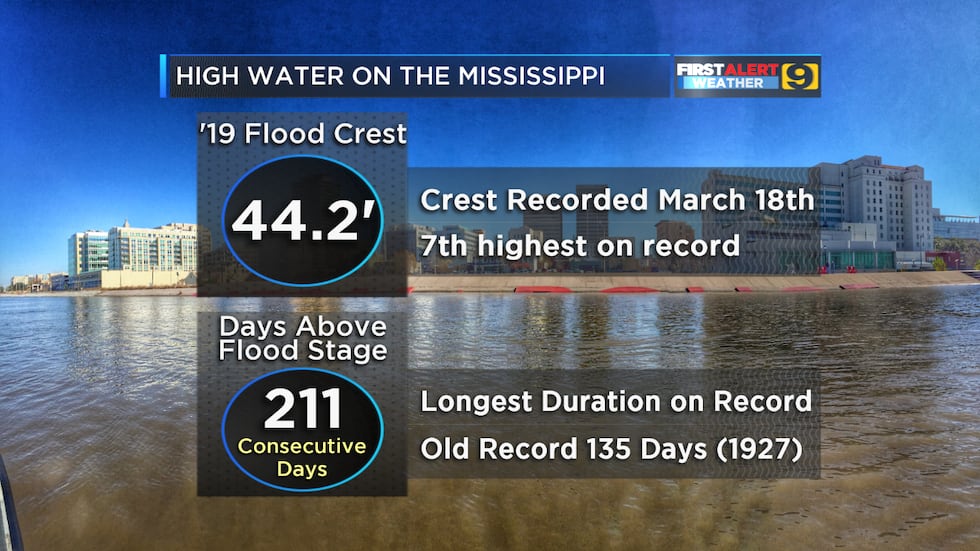 The high water caused many headaches for South Louisiana over the past several months. You might remember some road construction projects had to be placed on hold due to asphalt not being able to be delivered down the river.
READ MORE: Swollen Mississippi causing delays in road construction on Sherwood Forest, leaving business owners frustrated
Navigation along the Mississippi River proved treacherous at times for many boaters, including one boat hitting the Sunshine Bridge.
READ MORE: Sunshine Bridge reopens after getting hit by tanker ship; investigation underway
The Army Corps of Engineers flirted with the idea of opening the Morganza Spillway for only the third time in history. Thankfully, the river level and river flow rate never hit the release point prompting the opening and eventual flooding of the Atchafalaya Spillway. The Corps did open the Bonnet Carre Spillway for the thirteenth time in history to relieve river levels heading towards New Orleans. At its peak, 206 of the 350 gates were opened. This marked the first time in history the Bonnet Carre Spillway was opened in consecutive years (2018 & 2019). It was also the fourth time this decade the Spillway was opened, also a record. The Spillway was closed but had to be reopened on May 10, marking the first time it was opened twice in one year. The spillway remained open for 79 days finally closing on July 27.
Copyright 2019 WAFB. All rights reserved.