Twin Melon, Shrimp, and Avocado Salad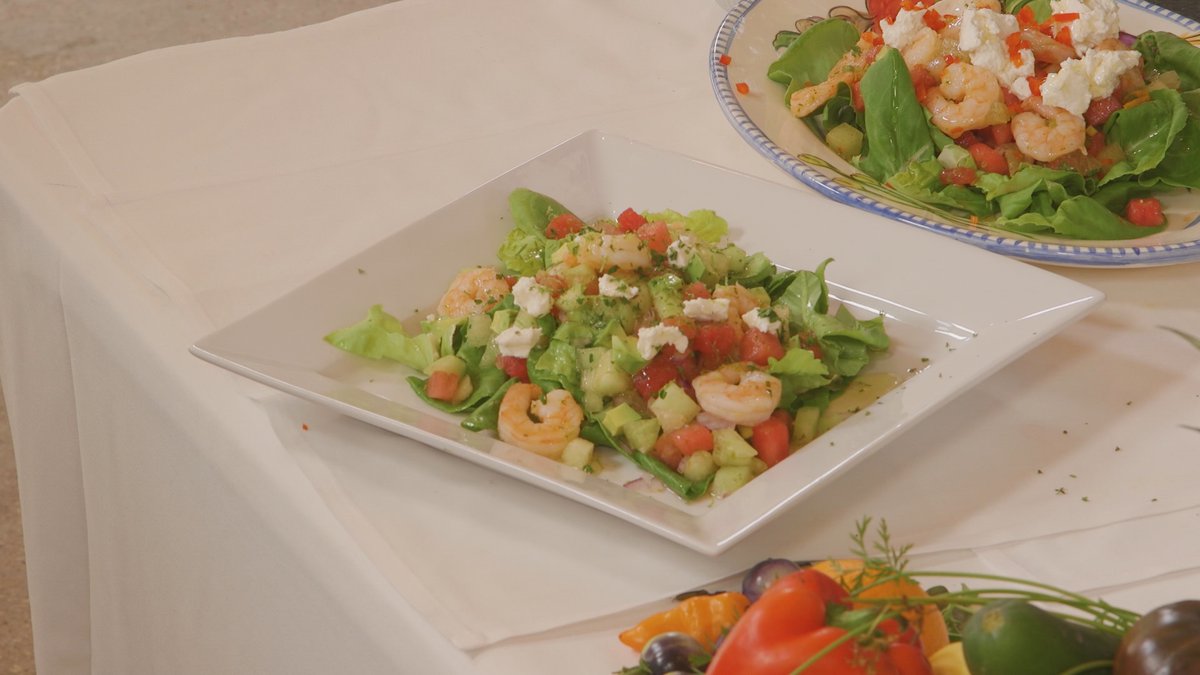 Published: Jul. 25, 2019 at 3:27 PM CDT
BATON ROUGE, La. (WAFB) - If I had to have any salad during the summertime, this one would be at the top of the list! The melons are a sweet complement to the avocado and the goat cheese. These lettuce wraps will definitely be a hit.
Prep Time: 30 minutes
Yields: 4 to 6 servings
Ingredients:
1 cup diced seedless watermelon
1 cup diced honey dew melon
1 pound (21–25 count) shrimp, peeled, deveined and cooked
½ cup chopped avocado
2 tbsps minced red onion
2 tsps chopped and seeded jalapeño pepper
2 tbsps olive oil
1 tsp grated lime zest
1 tbsp fresh-squeezed lime juice
⅛ tsp kosher salt
⅛ tsp ground cumin
12 butter lettuce leaves
¼ cup crumbled goat cheese
Method:
In a medium bowl, mix watermelon, honey dew melon, shrimp, avocado, red onion, jalapeño pepper, olive oil, lime zest, and lime juice and blend thoroughly.
Season shrimp mixture with salt and cumin.
To serve, arrange butter lettuce leaves on serving plates. Spoon an equal portion of the shrimp mixture onto each butter lettuce leaf. Sprinkle with goat cheese and serve immediately.
Copyright 2019 WAFB. All rights reserved.