Crab, Corn, and Tomato Salad with Lemon-Basil Dressing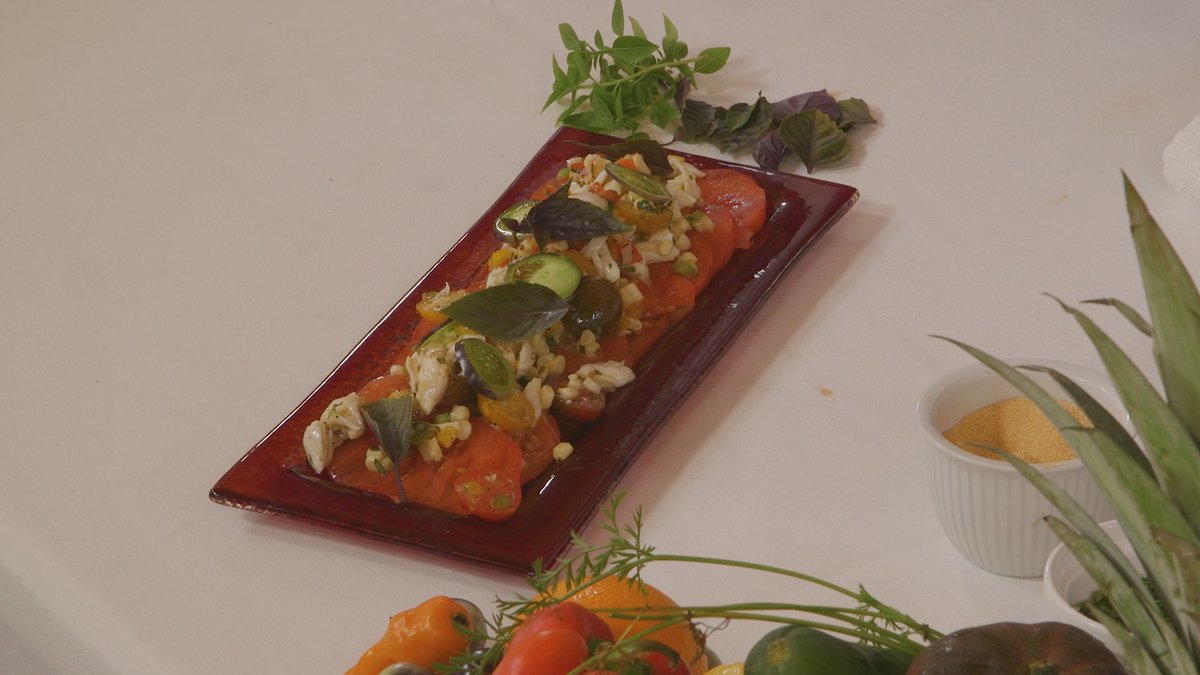 Published: Jul. 9, 2019 at 2:40 PM CDT
BATON ROUGE, La. (WAFB) - Are you looking for a cool and healthy salad for summertime? Well, look no more! This salad will be a palate pleaser for the whole family.
Prep Time: 30 minutes
Yields: 4 servings
Ingredients:
1 pound lump crabmeat
2 ears Silver Queen corn, grilled
8 (¼-inch) slices heirloom or beefsteak tomatoes
2 cups cherry tomatoes, halved and divided
1 tbsp lemon zest
5 tbsps lemon juice, divided
¼ cup thinly sliced basil leaves
1 tsp extra-virgin olive oil
1 tsp honey
½ tsp Dijon mustard
¼ tsp salt
⅛ tsp ground black pepper
¼ cup minced green bell pepper
¼ cup minced red bell pepper
¼ cup minced yellow bell pepper
2 tbsps minced red onion
Method:
Slice corn kernels from cob and set aside, discarding cobs.
In a large mixing bowl, whisk together lemon zest, 3 tablespoons lemon juice, olive oil, honey, Dijon mustard, salt, and black pepper. In a small bowl, reserve 1½ tablespoons lemon juice mixture and set aside.
Add remaining 2 tablespoons lemon juice, corn kernels, basil, bell peppers, and red onion to remaining dressing, tossing gently to coat. Gently fold in crabmeat.
To serve, arrange 2 tomato slices and ½ cup cherry tomatoes on each of the 4 plates. Drizzle 1 teaspoon reserved juice mixture over each serving then top with an equal portion of corn and crab mixture.
Copyright 2019 WAFB. All rights reserved.