2019 hurricane season will be near normal, based on NOAA and other forecast group outlooks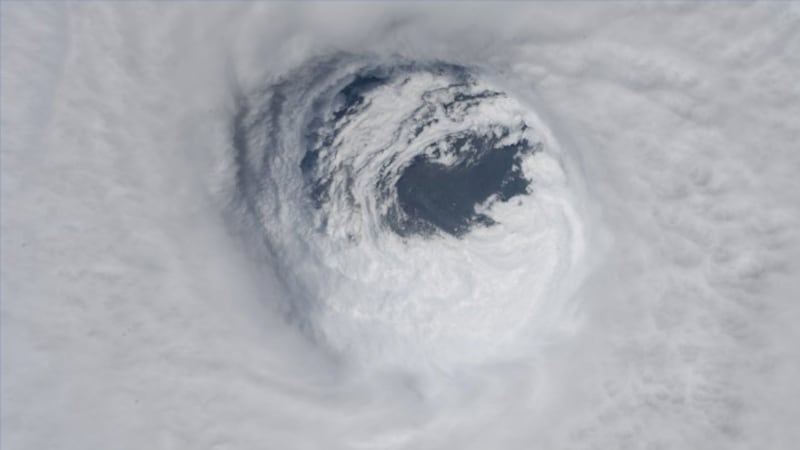 Updated: May. 23, 2019 at 10:59 AM CDT
(WAFB) - The 2019 Atlantic hurricane season is predicted to be near normal, the National Oceanic and Atmospheric Administration (NOAA) announced.
NOAA predicts nine to 15 named storms, including four to eight hurricanes, will form in the Atlantic Ocean during this year's hurricane season.
Two to four of those hurricanes are expected to grow to major hurricanes, which are Category 3 storms or stronger. Storms winds in Category 3 hurricanes can exceed 110 mph.
NOAA expects storms to cause around $50 billion in damage. NOAA announced a 70 percent chance for an above-normal Pacific hurricane season, citing above-average ocean temperatures and weaker-than-average vertical wind shear. Five to eight tropical cyclones are predicted to develop in the Pacific ocean, which includes tropical depressions, named storms, and hurricanes.
Other weather forecast groups also issued their preseason forecasts for the 2019 hurricane season. Some call for a slightly below normal season while others are calling for a slightly above normal season.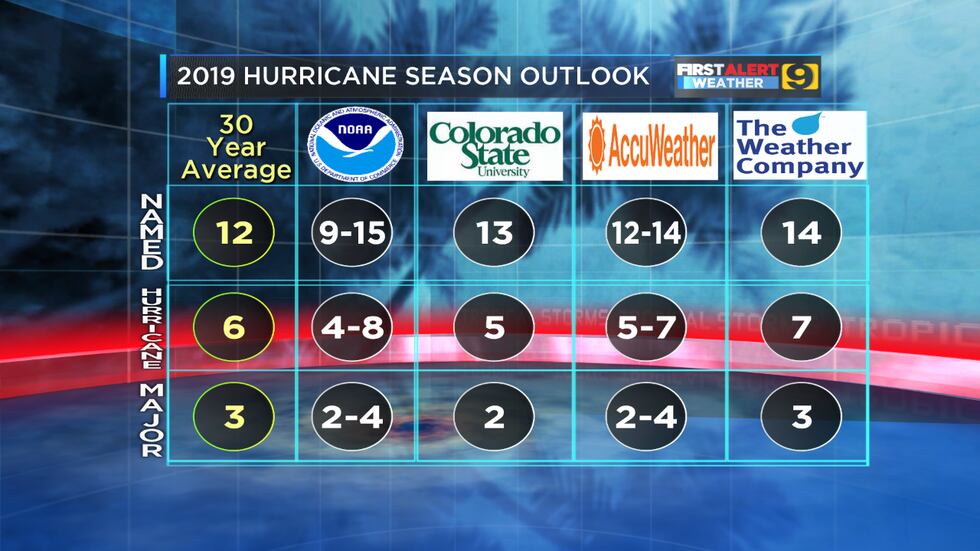 The average numbers are 12 named storms, 6 hurricanes, and 3 major hurricanes. For comparison, 2018 proved to be a slightly above average hurricane season with 15 named storms, 8 hurricanes, and 3 major hurricanes.
The 2019 hurricane season officially begins on June 1 and lasts until Nov. 30.
Copyright 2019 WAFB. All rights reserved.