Baton Rouge Alzheimer's services center receives big award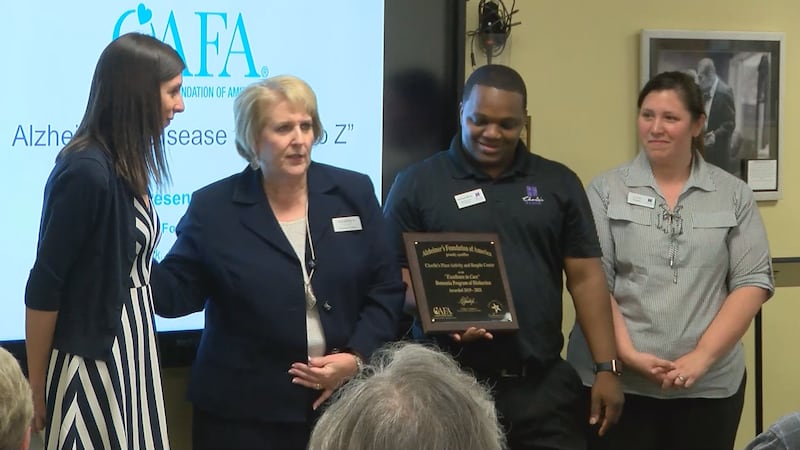 Updated: Apr. 16, 2019 at 5:58 PM CDT
(WAFB) - Charlie's Place, a Baton Rouge area Alzheimer's disease services center, received a big honor Tuesday, April 16 from the Alzheimer's Foundation of America.
The foundation presented them with the Excellence in Care Dementia award. Charlie's Place has received the distinction five times since it opened just 12 years ago. They say what sets them apart is their determination to help patients be productive and active in the community.
"It's really a blessing to do what we do. My mom had alzheimer's outside of buffalo, new york and they had no services there so for us to have an array of services and charlie's place is huge for this area," said Barbara Auten, executive director of Alzheimer's services at Charlie's Place.
Charlie's Place has locations in both Baton Rouge and Gonzales.
Copyright 2019 WAFB. All rights reserved.