After 36 years in prison, man exonerated of charges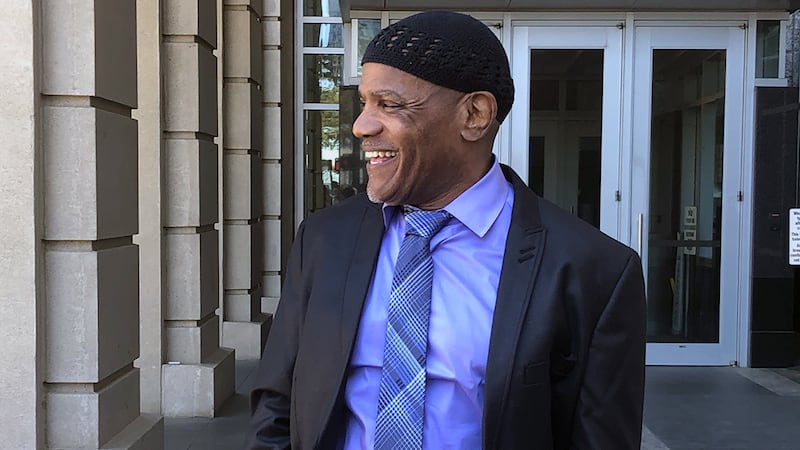 Updated: Mar. 21, 2019 at 6:36 PM CDT
BATON ROUGE, LA (WAFB) - For decades, a Baton Rouge man has been behind bars for a crime he didn't commit, but on Mar. 21, he walked out a free man.
"The sweet part about it is that I'm free, but the bitter part about it is that I'm not totally free because I inherited a family while I was in Angola that's just as innocent as I am," said Archie Williams.
For the past 36 years, Williams has been a prisoner, pinned to rape and assault, yet pleading his innocence. Williams was accused of raping and stabbing a woman in her Baton Rouge home in December of 1982.
The Innocence Project New Orleans says from the very beginning, Williams had an alibi. The organization said in press release his family all testified he was at home at the time the attack.
The press release goes on to say, "Even more notable, numerous fingerprints were collected from the crime scene during the investigation, including from the bedroom and door leading to the room where the rape occurred. Several of these prints were found near prints in blood and blood smears on the door. At the time of trial, Williams was excluded from all identifiable prints."
"You'll never give up on yourself," Williams added. "You'll always fight for your freedom."
Back when Williams was convicted in 1983, DNA testing wasn't in play. So 12 years into his sentence when technology caught up, Williams reached out to the Innocence Project New Orleans, yet again pushing for his truth.
"To fight for decades, that has required a lot of endurance and faith and strength on Archie's part," said Vanessa Potkins, director of post-conviction litigation with the Innocence Project New Orleans. "And it was a frustrating process."
For decades now, his attorneys have been fighting to get the fingerprints found at the scene run through a federal database. Williams' team of attorneys first made a request in 1999.
Commissioner Kinasiyumki Kimble of the 19th Judicial District Court of East Baton Rouge finally allowed that request after ten years of waiting. That was the push Williams and his team needed.
"When those fingerprints from the crime scene were run, they matched a man, Stephen Forbes, who was caught in the act just a couple of years after this crime committing another sexual assault," Potkins explained.
It took a day to run the prints, to find his truth. Williams was no longer a suspect and could essentially walk free.
Attorneys with the organization says Forbes admitted to four other rapes. He also suffered from mental illness. Forbes died in prison in 1996.
"It's the right, honest, and now factual thing to do," East Baton Rouge District Attorney Hillar Moore said. "We believe this was a wrongful conviction based on technology and the processes that were in place then. Things have surely changed since."
Moore says the advancements in technology helped this case and chances are, based on the facts back then, they probably wouldn't have charged Williams.
"It's concrete proof of what Archie has been saying for 36, 37 years now. He's completely innocent and we know who did the crime," Potkins said.
Although Williams walked out the courthouse a free man, his mind is still in the system. Now, he's got plans to help people just like him pleading their innocence.
"I'm not free until they're free. Freedom is of the mind and it's all how we review life," Williams said.
Copyright 2019 WAFB. All rights reserved.