Baton Rouge chefs win national award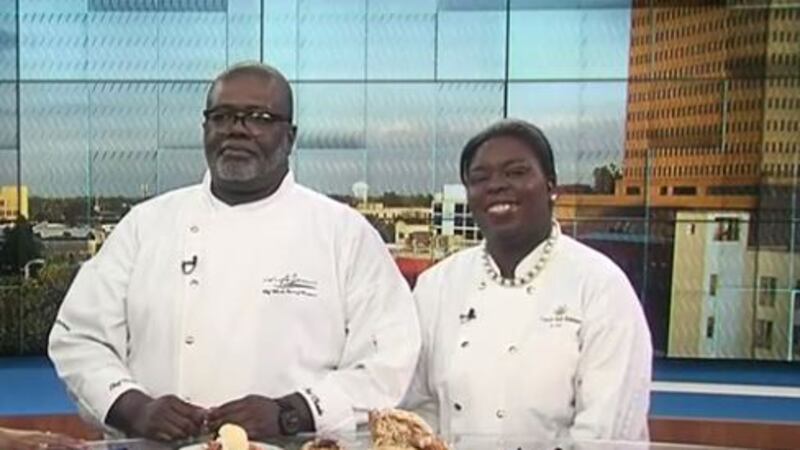 Published: Mar. 3, 2019 at 12:41 PM CST
BATON ROUGE, LA (WAFB) - A local chef couple came back home with an award after showcasing some of the best in Louisiana flavors.
Personal chefs Charles and Lecia Wilford served up a few of their dishes at the second annual National Black Chef's Association in Philadelphia, Pennsylvania. The ceremony, held on Feb. 24, honors black chefs and their accomplishments in the United States.
The Wilfords encourage young chefs to pursue their dream despite the setbacks. Charles Wilford is starting up a chapter of the association as a way to help provide resources to these chefs. He said the first chapter meeting is planned for early May.
"What this organization does is it helps our chef with (getting) jobs and getting certified, and to bring awareness to the people as well," Charles said in an interview with WAFB Sunday morning.
For anyone pursuing a career as a chef, Lecia says they just have to step up and do it. "Don't hesitate on your dream, just go out and do it. If you make a mistake, just keep going," Lecia said.
Want to get a taste of their dishes? The Wilfords will host a pop-up brunch from this Sunday from 11:30 a.m. to 2 p.m. at Three Roll Estate, formerly known as Cane Land Rum and Tasting Room. You can also visit their Facebook page for more information.
Copyright 2019 WAFB. All rights reserved.