Higher ed commissioner addresses LSU hazing allegations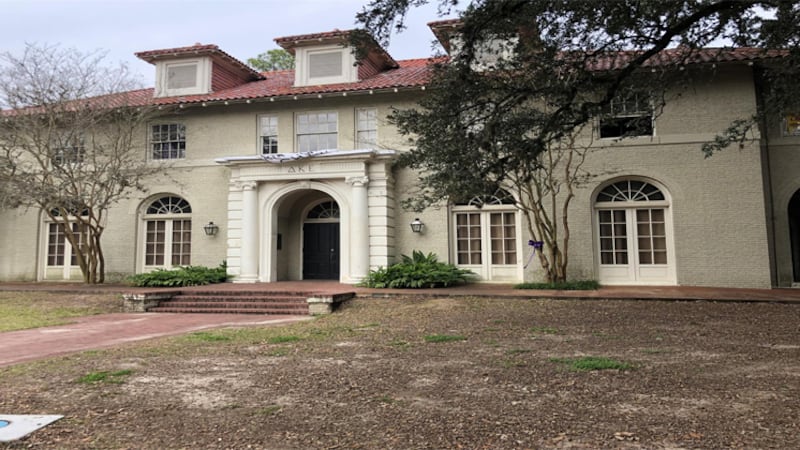 Updated: Feb. 18, 2019 at 7:20 PM CST
BATON ROUGE, LA (WAFB) - After nine Delta Kappa Epsilon fraternity members at LSU were arrested last week, Higher Education Commissioner Kim Hunter Reed says the state is still in the process of instituting a culture change that could eradicate hazing on Louisiana college campuses.
RELATED STORIES:
"There are many people who are doing it right and who are doing a good job," she told the Baton Rouge Press Club Monday, Feb. 18. "We have to think about what happens when it goes wrong. What is our responsibility to ensure that it doesn't happen again?"
LSU has already placed a handful of administrators on leave while the university investigates if those officials ignored hazing rumors at the DKE fraternity house. Reed says the state must hold those officials accountable so students feel comfortable enough to come forward with hazing complaints.
"We need good policies and we need good laws, but students have to make sure that they're speaking up and that we are protecting each other," she said. "This culture has to stop and students have to know they'll be protected. Administrators have to do their jobs."
Before the fall semester, Governor John Bel Edwards signed a number of bills that tightened the state's hazing laws. Now, prosecutors can pursue felony hazing charges and the state's universities have adopted a uniform hazing policy. New students must also have access to an anti-hazing handbook.
Reed says the state must now address the mentality that enables hazing.
"Those kids think, 'This will never happen to me. I'm invincible,'" she said. "So we have to sit with our students and say, 'This is serious. This has happened, and it could happen to you. You are part of the solution and we want to work with you to change the culture.'"
Reed says hazing probably happens at other campuses across the state, which is why she wants administrators at all schools to open a dialogue with their students about hazing.
"I think that culture change is underway," she said. "I'm discouraged and very concerned to see what has happened again at LSU after the death of a student. We bear responsibility, so if we get information and don't take action, that's on us."
Copyright 2019 WAFB. All rights reserved.