Grow Baton Rouge rolls out 'Fresh Cube' mobile market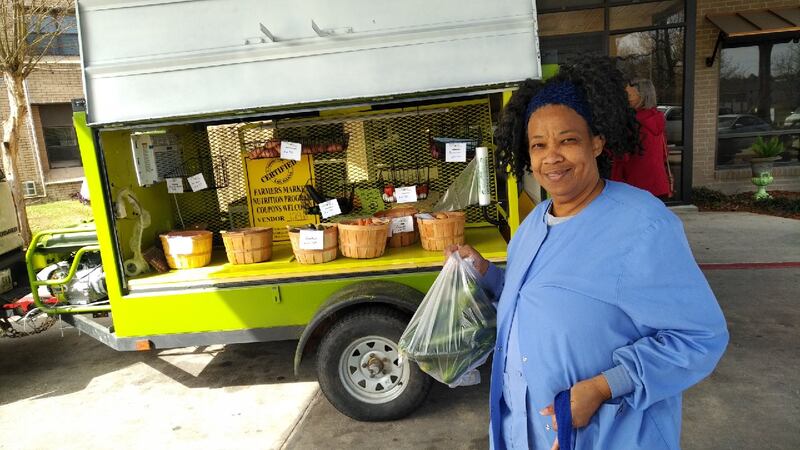 Updated: Feb. 19, 2019 at 9:01 AM CST
BATON ROUGE, LA (WAFB) - There's a group working to bring fresh food into Baton Rouge's food deserts.
The CEO MIND Foundation and Grow Baton Rouge started this initiative in June 2017.
The Fresh Cube is a bright green, self-contained mobile trailer that carries fresh produce into neighborhoods.
The goal is to bring fresh food into neighborhoods that don't have a produce market nearby.
CLICK HERE FOR MORE INFORMATION ON THE FRESH CUBE
"This is a game changer because when we look at Baton Rouge and when we look at some of the zipcodes, 70802, 70805, food insecurity in the food deserts is running rampant," Jasiri Basel, executive director of the CEO MIND Foundation. "When we look at Louisiana, the healthcare crisis is directly connected to food and people don't understand that because they've never been taught the connection between nutrition and health."
Some of the food sold in the cube is grown in Baton Rouge. The goal is to eventually partner with local farmers.
"It directly connects to the garden that we're doing so when we're growing food across the city some of that food comes right back to here. So not only does it help health, it brings the access to eliminate food deserts. It helps employment [and] workforce development skills across the board. We're talking real solutions and this is what real solutions looks like in communities," said Basel.
The vision is to have at least 11 Fresh Cube markets in the city of Baton Rouge by the end of 2019.
"We're in the process right now with doing three more very similar concepts but the goal is to put these directly into our communities immediately, employ people out in the communities to run them, bring the fresh produce to our senior citizens and to everybody living in these neighborhoods," he explained.
The Fresh Cube accepts EBT cards and senior coupons from the EBR Council on Aging as forms of payment.
Copyright 2019 WAFB. All rights reserved.