Candidates can use campaign money to pay for childcare after ethics board reversal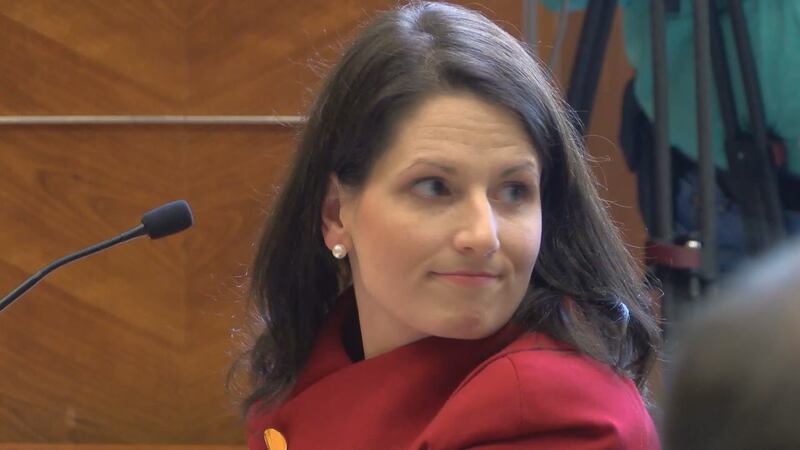 Updated: Feb. 15, 2019 at 6:21 PM CST
BATON ROUGE, LA (WAFB) - The state ethics board voted 6 to 4 Friday to allow candidates for public office to use campaign money to pay for childcare while they are out soliciting votes.
By adopting the new opinion Friday, the board reversed a November decision that sparked statewide debate because the board told Louisiana House candidate, Morgan Lamandre, a Baton Rouge Democrat, she could not use campaign funds for childcare, essentially ruling that it was a personal expense. Previous iterations of the board allowed male candidates to use campaign money for childcare expenses, although the cases were different and the board is not bound by precedent.
Candidates routinely expense holiday decorations, tickets to games, and gifts without being penalized.
"To citizens on the outside looking in, it does look like it's a gender issue," Lamandre said in an interview with WAFB Friday. "I don't believe the actual intent of the board members is to discriminate against me because of my gender."
The male candidates who were allowed to use campaign money for childcare presented the state ethics board with an itemized list of expenses, while Lamandre asked the board to determine the expenses that are allowable.
"The problem is your question is so general, it's impossible to answer," board member, Bob McAnally, told Lamandre before she offered a few examples of what she might spend the money on during her reconsideration testimony.
The debate boiled down to whether the board is interpreting existing law or essentially creating a new law. Members from all parties say the state's campaign finance law regarding childcare is vague.
"We're going to run into this same problem over and over again until the legislature amends the law and provides those specific definitions or explanations that would provide adequate guidance for the board," member, La Koshia Roberts, said. "That's the body that can do that. We can't do that."
Lamandre and a handful of testifying mothers say ruling against using campaign money for childcare would create a chilling effect, where women might not be willing to run for office because of a perceived barrier.
"One of the reasons the legislature has not addressed this issue is because we have so few women in the legislature with young children," Lamadre said. "We need more working parents in office because we're going to make policies that affect working parents.'
Lamandre says "media coverage" may have pressured board members to change their minds. A number of politicians threw their support behind her, including the governor and Rep. Rick Edmonds, the lawmaker she's trying to oust.
Copyright 2019 WAFB. All rights reserved.