Cancer Services gives teenagers with cancer 'High Hopes'
Gives young cancer patients tickets to Panic! at the Disco concert
Updated: Feb. 15, 2019 at 5:38 PM CST
BATON ROUGE, LA (WAFB) - A group of cancer patients from the Baton Rouge area recently got the chance to spend a night just being a teenager at a concert, thanks to help from Cancer Services.
Brandon Green, 16, of Clinton, was diagnosed with leukemia in August 2017. For Christmas, all he asked for were tickets to see his favorite band, Panic! at the Disco.
Cancer Services recognizes the financial burden of cancer treatments, so representatives reached out to Brandon's mom to ask how they could help give him something special. Using their connections with Ticketmaster, they were able to secure tickets for Brandon and several other Cancer Services kids to see Panic! at the Disco in concert in New Orleans on February 9.
"It was awesome. The kids are still talking about it," said Danielle Green, Brandon's mom. "They had such a good time. Everybody was so nice and so generous. We're so grateful."
When asked why Panic! at the Disco is his favorite band, Brandon said that he really likes the way their songs sound and really likes the way the band's lead singer, Brendon Urie, cares about other people.
Brandon is currently more than halfway through a 120 week maintenance phase in his chemotherapy. He goes weekly to receive treatment at Our Lady of the Lake Children's Health St. Jude Affiliate.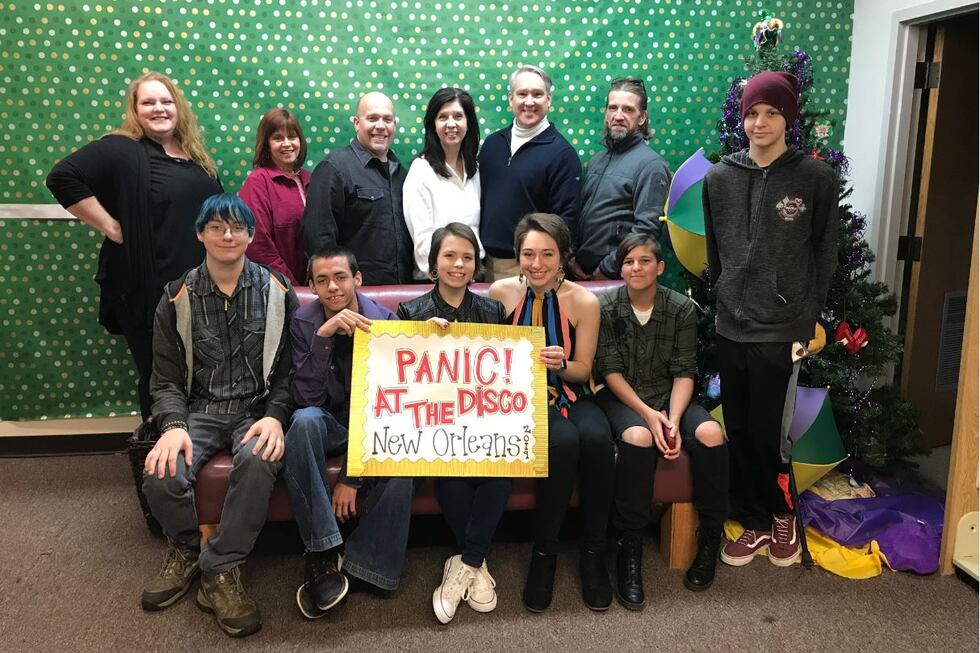 Copyright 2019 WAFB. All rights reserved.