Passed Out: Saints contact NFL about non-call on critical play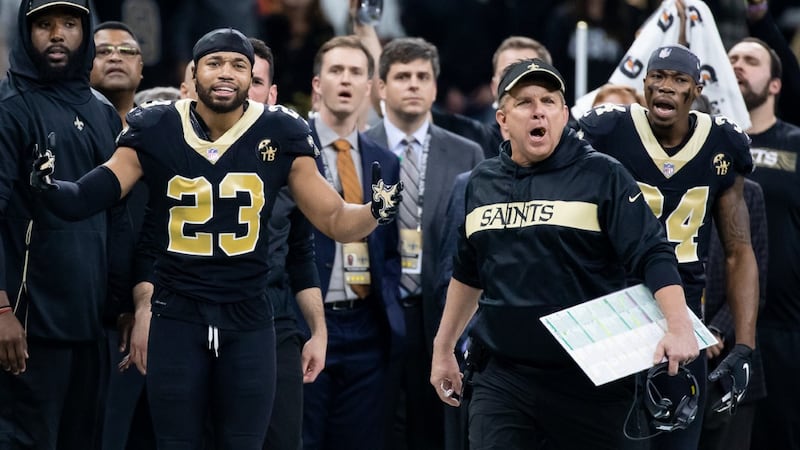 Published: Jan. 20, 2019 at 10:54 PM CST
NEW ORLEANS (WVUE) - New Orleans Saints head coach Sean Payton said he called the league office about a pass interference play that could have helped seal the win for New Orleans.
He said NFL official in New York said it should have never been a non-call. Payton said the league office said it was pass interference and helmet to helmet.
Drew Brees quickly drove the Saints downfield on the next possession, but New Orleans was stalled when officials missed a pass interference call on third down.
Rams defensive back Nickel Robey-Coleman slammed into Tommylee Lewis while the ball was still in the air, and Saints coach Sean Payton was livid when no flag was thrown.
A reporter from Nola.com caught up with the referee that made the non-call:
Amie Just: What was the reason that there was no penalty flag called on the Drew Brees pass to Tommylee Lewis?
Bill Vinovich: It was a judgment call by the covering official. I personally have not seen the play.
Amie Just: Did the timing in the game have any impact on the no-call there?
Bill Vinovich: Absolutely not.
Amie Just: In this situation, is the play subject to an instant replay review?
Bill Vinovich: It is not a reviewable play.
Copyright 2019 WVUE. All rights reserved. The Associated Press contributed to this story.