OLOL recognized for treating atrial fibrillation
First in state and region to receive distinguished heart accreditation
Updated: Jan. 17, 2019 at 7:03 PM CST
BATON ROUGE, LA (WAFB) - Cardiologists at Our Lady of the Lake (OLOL) are using high-tech tools to help diagnose heart problems in patients who may not know they have a serious issue.
This comes as OLOL is honored as the first facility in Louisiana to be awarded for an Atrial Fibrillation Accreditation for their care treating patients who have atrial fibrillation (AFib).
"I'm proud that Our Lady of the Lake has taken initiative to not only make sure that we're a leader in the treatment of atrial fibrillation in Baton Rouge, but we've really through the American Cardiology of Accreditation, have really set ourselves up to be a leader, not only in the state but in the region," said Dr. Kenny Civello, Cardiac electrophysiologist at Louisiana Cardiology Associates at OLOL.
ATRIAL FIBRILLATION
5-million people in the U.S. have AFib

Accounts for about 750,000 hospitalizations in a year

About 20 percent of strokes are from AFib, usually unrecognized

More than 100,000 people die from AFib each year
"As far as the population of Baton Rouge and Louisiana, it's a very prevalent disease," said Dr. Civello.
AFib generally happens to people as they get older, but it's not limited to older people. People of all ages who have high blood pressure, diabetes, coronary artery disease or obstructive sleep apnea are at higher risk.
Symptoms are often vague, so if you have any unusual feelings in your chest, you're encouraged to speak to a doctor.
POSSIBLE SYMPTOMS
Heart fluttering

Shortness of breath

Chest pain

Fatigue
"A lot of patients come to the doctor not knowing what's wrong," said Dr. Cevillo. "They generally present a multitude of symptoms and either with an EKG or a monitor, we're able to make that diagnosis of atrial fibrillation."
Like many health ailments, Dr. Cevillo says AFib can be controlled and sometimes cured with lifestyle changes, like diet and exercise.
Thanks to new technology, cardiologists, like Dr. Cevillo, can teach patients to track their heart rhythm at home using handheld devices like the Kardia monitor or an Apple Watch. By placing fingers on the Kardia, a patient can actually record their heart rhythm and display it on a smart phone. Apple Watch Series 4 has the same technology.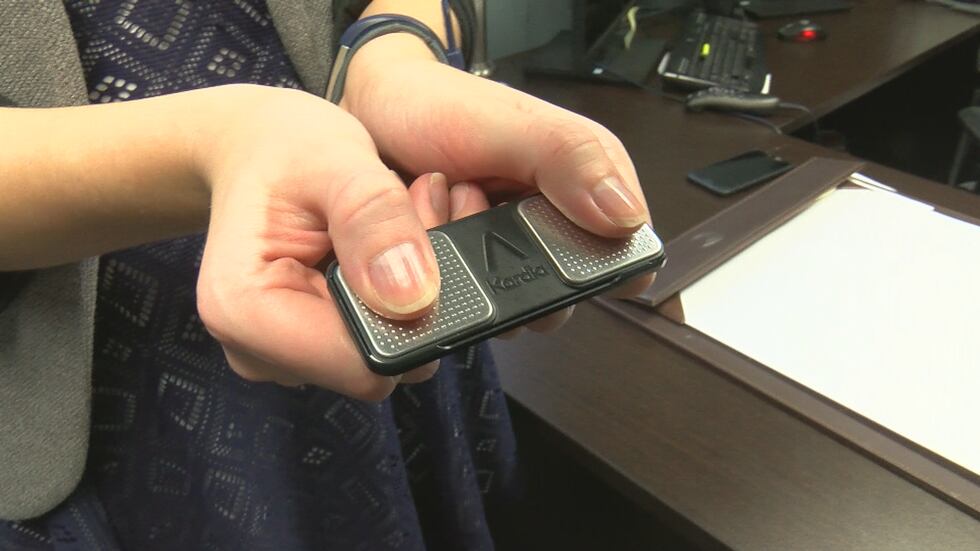 "For a lot of our patients who have atrial fibrillation, we often recommend that they get one of these tools so if they feel fluttering or pain in their chest or shortness of breath, they can check their Apple Watch or their Kardia and then send us the reading."
"As we look into the future and we see monitors that can diagnose arrhythmias that patients may not know they have, we're hoping that we can get patients to the doctor sooner, rather than later when they present with a stroke."
Copyright 2019 WAFB. All rights reserved.