WARRICK DUNN FINALIST: Kardell Thomas - Southern Lab OL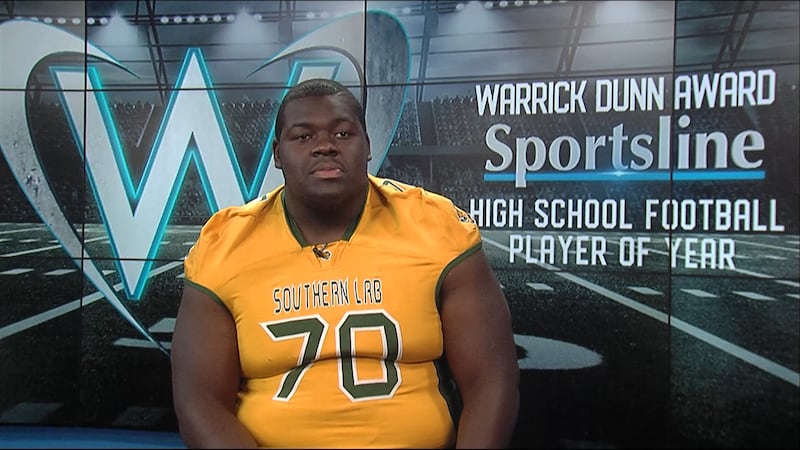 Published: Jan. 15, 2019 at 4:53 AM CST
BATON ROUGE, LA (WAFB) - Southern Lab senior Kardell Thomas, an LSU football early signee in December, has been named a finalist for the 2018 Warrick Dunn Award that goes to the Sportsline Player of the Year.
At 6-foot-4 and 340 pounds, Thomas has started all but one game for the Kittens in the last five years and he's rated the second-best guard nationally for the Class of 2019.
"He does a great job of setting the tone," said Kittens head coach Darrell Asberry. "My biggest thing is I look for character. Kardell has great character. He has that charisma that you can't help but fall in love with. He's a guy who cares about his teammates, his family."
The big man has been willing to do anything for his team, even playing on the Kittens' kick-off teams. However, the favorite place for Thomas is in the trenches.
"If I know you're in front of me, I'm going to try to dominate you and I hope you're trying to do the same," said Thomas. "Being in the trenches, it just shows your willpower. If you're going to be a great lineman, you're going to have to be nasty and you have to be aggressive and get people out of there."
Thomas's size and strength have allowed him to pancake many smaller opponents during his high school career.
Copyright 2019 WAFB. All rights reserved.