$6M entertainment district 'Electric Depot' under construction in Mid City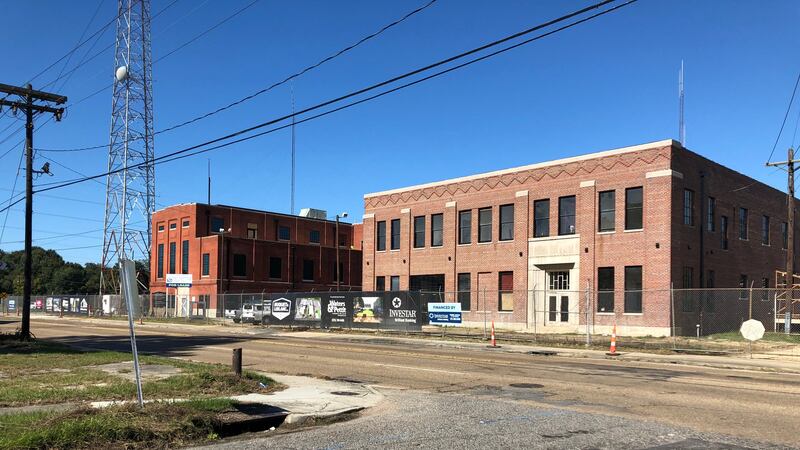 Updated: Nov. 15, 2018 at 4:14 PM CST
BATON ROUGE, LA (WAFB) - There's a huge renovation underway near downtown Baton Rouge that promises to bring non-stop entertainment to the center of the city. It's happening inside what many people remember as "the old Entergy building" on Government Street near the railroad tracks.
If you've ever been inside the 100-year-old Baton Rouge Electric Company, prepare to be amazed. It's the same old power plant, but what's going on inside is new, exciting, and is coming alive with a modern day design. The space is being transformed into what will be called Red Stick Social.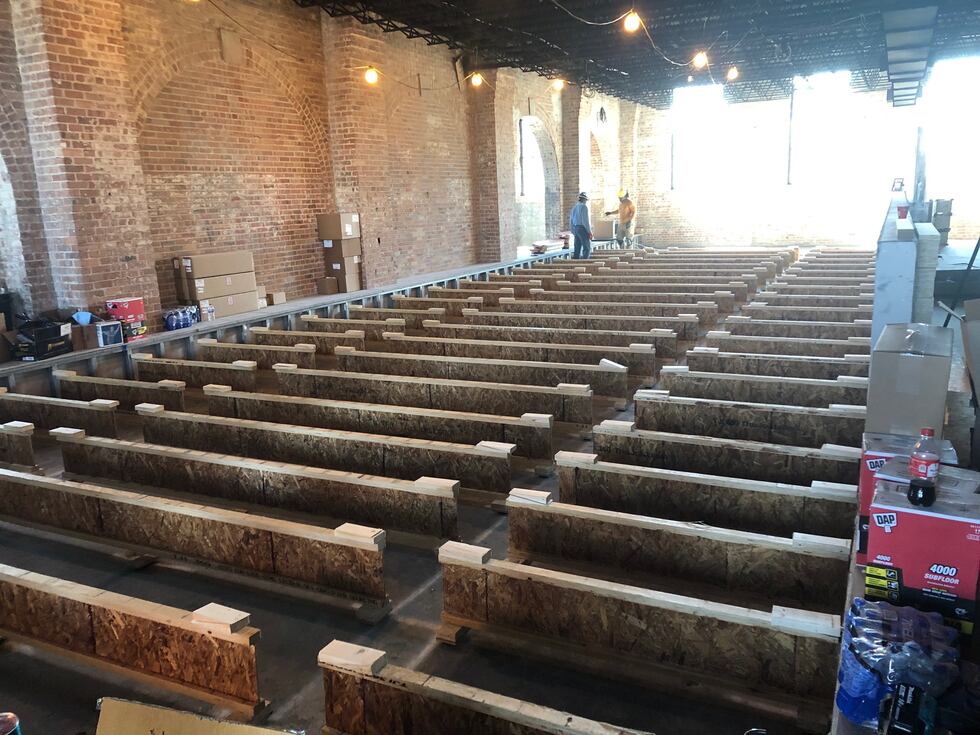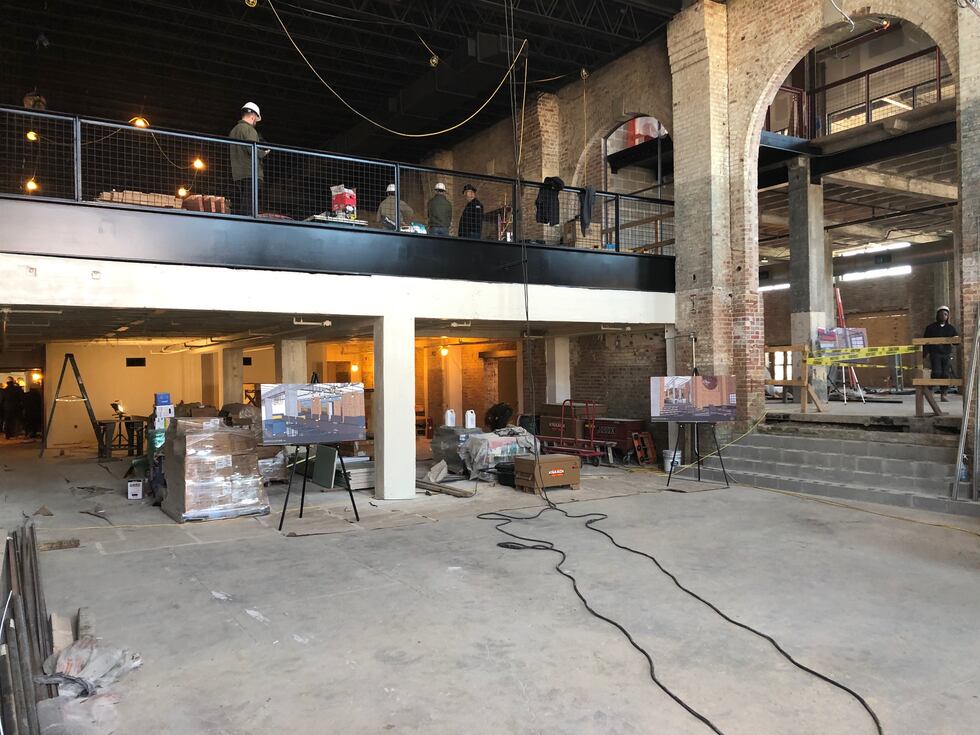 Renderings for the project depict a 33,000 square foot entertainment venue with a full service bar and kitchen, a large gathering area, restaurants, and retail space. Megan Rook is the entertainment sales manager. "We are kind of bridging Mid City and the downtown area. We are really hoping to draw a lot of the young business people from downtown after work, on the weekends, and people with families," Rook said.
The development includes ten state-of-the-art Brunswick bowling alleys. Rook says it will resemble a similar project called Pinewood Social in Nashville, Tennessee. An outdoor green space will be created for live entertainment, a beer garden, and games like a giant-sized Jenga. For those who find they love it so much they never want to leave, they don't have to. A second building on the property will house 16 apartments, and Rook says there's room to expand.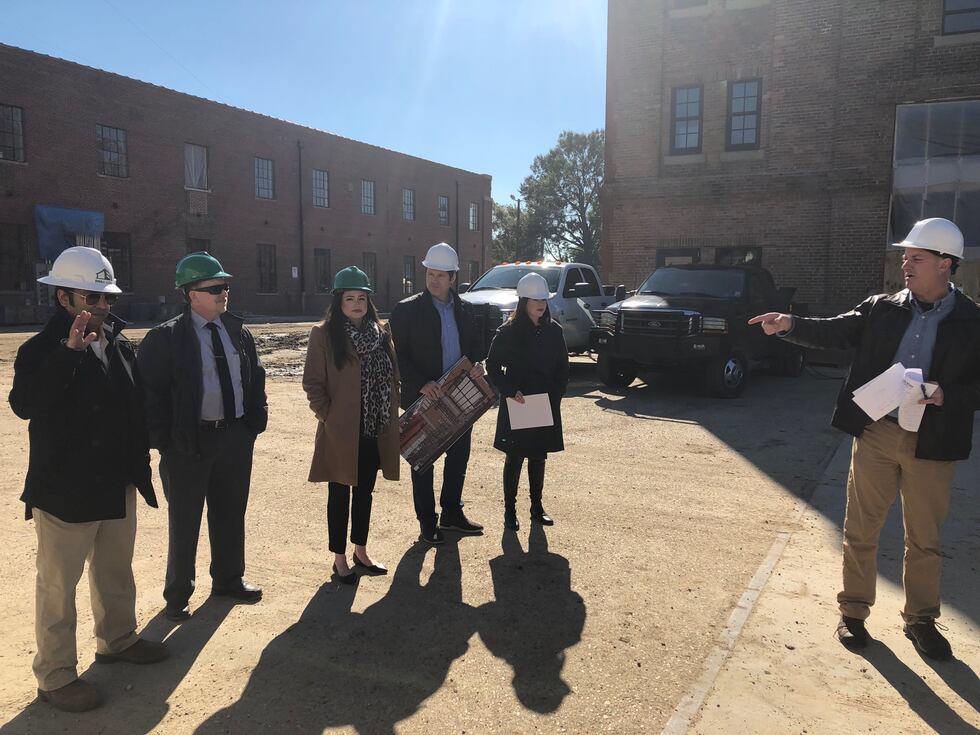 "We want this to be all around a social hub for young and old, college kids as well. Anyone can come relax and have a good time. There's something for everyone to do," Rook said.
Downtown Development District (DDD) Executive Director Davis Rhorer says the estimated $5 to 6 million investment is an anchor of sorts for further development in an area of the city that could use a face lift. "It's going to be something all of Baton Rouge is going to be proud to see, an older building come back to life in a new and exciting way that all families can enjoy," Rhorer said.
Red Stick Social plans to hire approximately 100 people. Developers are looking to open Red Stick Social in mid-March.
Click here to see the progress.
Copyright 2018 WAFB. All rights reserved.