From workout to heart work: Refit 225 Tribe puts relationships over results
Dance cardio classes that help you break a sweat and bond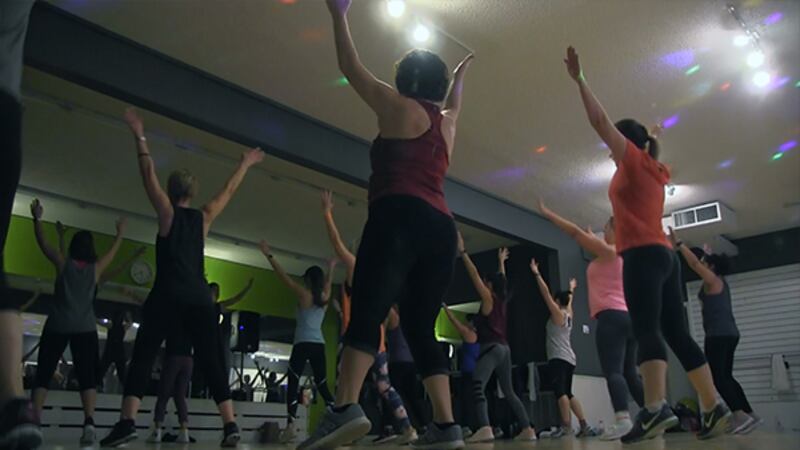 Published: Jan. 11, 2019 at 5:13 PM CST
BATON ROUGE, LA (WAFB) - Baton Rouge has a pretty big fitness community, but there's one program that's on a special mission to condition your body and heart. Refit 225 Tribe aims to give you a workout and what they call "heart work."
Refit classes are offered at a number of different fitness facilities across Baton Rouge, including Southern Oaks Athletic Club and Woman's Center for Wellness. There are also donation based classes at area churches like The Vineyard Church, Chapel in the Oaks and coming soon, Istrouma.
"People who are in the community who can't afford a membership to a gym or can't commit to that can go to a donation based class," said Lizzie Scott, Refit Instructor. Anyone is welcome at the donation based classes.
WAFB's Get Fit Red Stick stopped by a Wednesday 6:30 p.m. Refit class at Southern Oaks Athletic Club (SOAC). There are two Refit classes a week at SOAC taught by Clarie Harvison and Lizzie Scott.
15253 Shenandoah Ave.

Baton Rouge

225-756-7485
"One of the things I love about Refit is it is fitness for everybody," said Harvison, Refit instructor. "We have moms and daughters, all ages."
The instructors say the music is intentional, fun, and encouraging.
"It's always value, positive music," said Scott. "We're just dancing and we're having fun. It's different intensities. Anyone can come in, from a beginner to a seasoned exerciser."
The dances help members with flexibility and toning but that's not the only muscle they focus on.
"We focus on the heart as a muscle and as a soul so we do some things to encourage our participants," said Harvison.
REFIT FOR A REASON
Part of their focus includes connecting class members with the community through volunteering. If you've been to a fitness expo in the Baton Rouge area, you've likely participated in a Refit warm-up. They've led group workouts at several community events like local 5Ks.
REFIT 225 Tribe has also raised money for the battered women's shelter, flood victims and members in need.
"We want to make this bigger than just exercise and we find that people keep coming back and want to be a part of it because there's something bigger happening here," said Harvison.
REFIT REVOLUTION
Refit offers members a chance to get to know one another through a series of bonding sessions outside of the studio. Once a month, Harvison and Scott offer "Feel Good Wednesdays" after class.
"That's what drew us to Refit as an instructor is we have the chance to change lives," said Harvison.
REFIT FAMILY
"This is the time in January where I think people are scared to death to walk into a fitness class and they're maybe beating themselves up about not getting here sooner," said Harvison. "Refit instructors are equipped to encourage those people and make them feel they belong."
"The most beautiful thing is watching someone enter a Refit class for the first time and realize that they can do this," said Scott. "We have watched women broken, and transform into something great and become part of a family."
Harvison and Scott say they use their own life experiences to be able to connect with members who are going through some of life's toughest struggles.
"We have our own set of things that we've walked through that has enabled us to walk with people who are now going through loss of a parent, loss of a marriage, or struggle to have a baby," said Harvison. "And best friendships are birthed out of these classes because we really want people to get to know each other."
If anyone wants to become a Refit instructor, the founders of Refit will be in Baton Rouge in February for a master's class at the Bethany Warehouse where they will certify new instructors.
Copyright 2019 WAFB. All rights reserved.