DOTD engineer may have questionably close relationship with owner of company repairing Sunshine Bridge
Updated: Dec. 20, 2018 at 9:56 PM CST
(WAFB) - Photos obtained by the WAFB 9News Investigators raise questions about an engineer with the state's Department of Transportation and Development (DOTD) and whether he has too cozy of a relationship with a company that builds roads in Louisiana, including going with them on hunting and fishing trips.
The state has had contracts with Coastal Bridge since 2012. The 9News Investigators uncovered the state has fined Coastal more than $750,000 for 24 different projects the company did not finish on time. Despite the delays, Coastal keeps getting jobs with the state, including repairing the damaged Sunshine Bridge. DOTD says the way the public bid law is written, the lowest bidder is awarded the project. As long as Coastal and other contractors have the surety bonds to cover the fines, they can continue bidding.
"I was once employed at Coastal," said a man, who wished to remain anonymous. He says some of the higher-ups at his former workplace, Coastal Bridge, have a relationship with a DOTD engineer that should raise eyebrows.
"I was once one of the higher managers in the organization," the man said.
The man says being in that position gave him a chance to see the inner workings of Coastal Bridge. He says several higher-ups at coastal have a close "personal" relationships with DOTD engineer, Barry Lacy. He showed us photos to support his point, including one of Coastal Bridge Vice President Devon Overall at a company-sponsored golf tournament. The man on the left in the blue shirt just beside him is Lacy. The man says the other man is Tony Garcia, the vice president of Coastal's road division. Another photo shows the same DOTD official on a fowl hunting trip with the owner of Coastal Bridge, Kelly Sills.
"Really, if I was any other contractor, I'd be calling foul," the man said.
The same men are pictured together at a crawfish boil and on what appears to be a family fishing trip. We showed the photos to DOTD Secretary Dr. Shawn Wilson.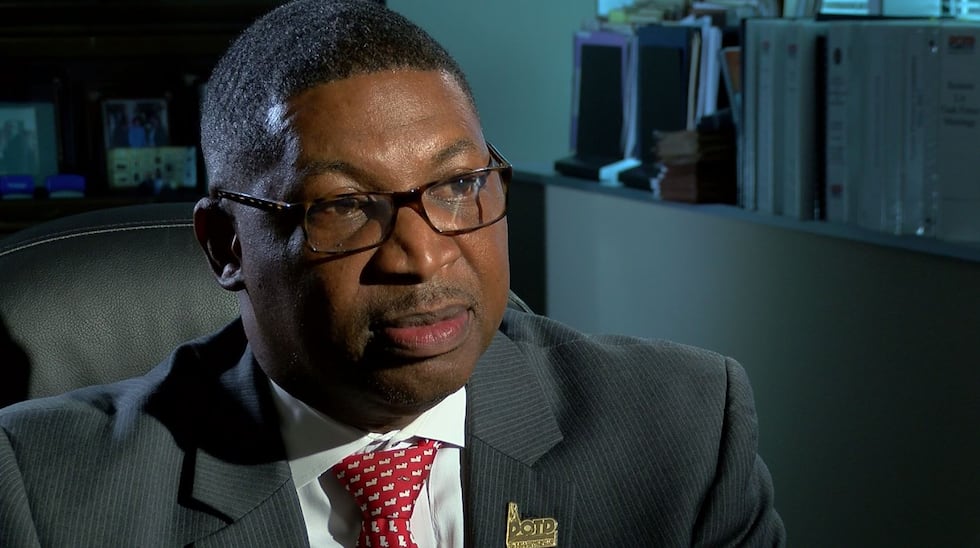 Cheryl: Do you see who is in that photo?
Wilson: Yup. That's Barry and I think that's Kelly... fowl hunting trip
Cheryl: And another photo here...
Wilson: Yup...
Cheryl: Barry Lacy and Kelly Sills?
Wilson: [nods yes]
Cheryl: This one is from a Louisiana State Police golf tournament.
Wilson: Yup.
Cheryl: The same gentlemen?
Wilson: Yup.
Cheryl: Did you know that Barry Lacy and Kelly Sills were that close?
Wilson: No, I didn't.
Dr. Wilson says Lacy is not directly involved in the bidding process and that the paperwork goes through several hands and layers of authority before any decision is made on a bid or any change orders. He says change orders, or requests after the initial bid to get more money for the job, are approved, or in many cases, denied, by the chief of construction and chief engineer. Wilson says Lacy does however, make recommendations to those men. The secretary says while it's not uncommon for state employees to have friendships with contractors, the photos we showed him do concern him.
"I will tell you, based on this information, we have investigators at the department who will follow up," Wilson said.
We emailed and called Lacy for comment, but did not hear back. Cheryl Mercedes also went by the offices of Coastal Bridge for comment, but we did not hear back from them either.
Copyright 2018 WAFB. All rights reserved.