Cancer Center opens first clinic in region to treat disease of the skin, bones, soft tissue
Treating patients with musculoskeletal issues
Published: Dec. 18, 2018 at 3:53 PM CST
BATON ROUGE, LA (WAFB) - Mary Bird Perkins – Our Lady of the Lake Cancer Center announced today the opening of a new clinic focused exclusively on treating patients with tumors of the soft tissue, muscles, and bones. The clinic is the first of its kind in Louisiana.
MUSCULOSKELETAL ONCOLOGY CLINIC
Mary Bird Perkins - Our Lady of the Lake Cancer Center (first floor)

4950 Essen Lane
​​Among the disorders treated at the Musculoskeletal Oncology Clinic are soft tissue, bony, and retroperitoneal sarcomas - a rare group of cancers that originate in the bones and/or in the connective tissues of the body.
Sarcoma and other musculoskeletal disorders can be complicated to treat, but the Cancer Center's multidisciplinary sarcoma treatment team carefully studies each patient's case and develops individualized plans of care. The team includes a surgical oncologist, an orthopedic oncologist, medical oncologists, radiation oncologists, radiologists, pathologists, nurses, and social workers.
Leading this clinic are local sarcoma experts Dr. John Lyons, a surgical oncologist who trained Memorial Sloan-Kettering Cancer Center, and Dr. Shaun Accardo, an orthopedic oncologist who trained Moffit Cancer Center.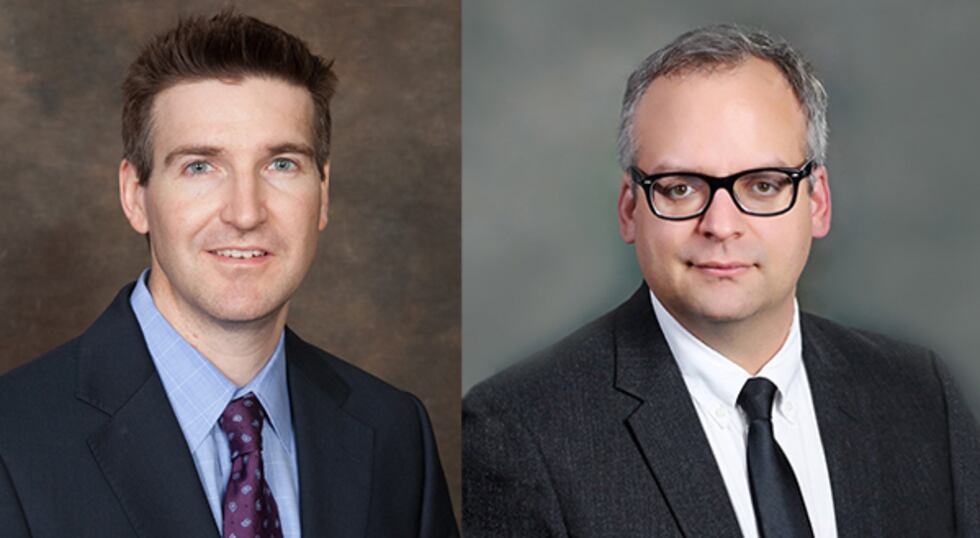 Combining their unique skills, Drs. Accardo and Lyons head the team of physicians and allied health professionals in a mission to combat sarcoma and other diseases of the bones and soft tissue.
"There are very few centers around the country that offer a multidisciplinary clinic like this one," said Dr. Lyons, surgical oncologist. "Having this resource here in Baton Rouge will enable patients to stay local for their treatment while receiving excellent care comparable to that received at the biggest cancer centers in the country. Our team and this clinic focus not only on ensuring the best outcome for patients with these complex disorders but also on doing the utmost to maintain their quality of life."
"There are more than 80 different subtypes of soft tissue sarcoma or sarcoma-like growths," said Dr. Accardo, orthopedic surgeon and musculoskeletal oncologist at the Cancer Center. "Identifying tumor type and making an accurate diagnosis is the first essential step in management. These complex and rare tumors often require combination treatment from multiple different medical specialties, so having multiple experts housed in one location enables us to more efficiently offer patients the most appropriate and personalized treatment plan."
Dr. Accardo is one of only two orthopedic oncologists in the state and one of just a few physicians in the region specializing in treating these types of diseases.
For more information on this clinic and multidisciplinary care team specific to sarcomas, visit www.marybirdlake.org/sarcoma. Physicians may refer patients, or patients can schedule appointments by calling (225)769-5656.
Information on this page was provided by Mary Bird Perkins - Our Lady of the Lake Cancer Center.
Copyright 2018 WAFB. All rights reserved.