Three men charged for roles in overdose death at sober living facility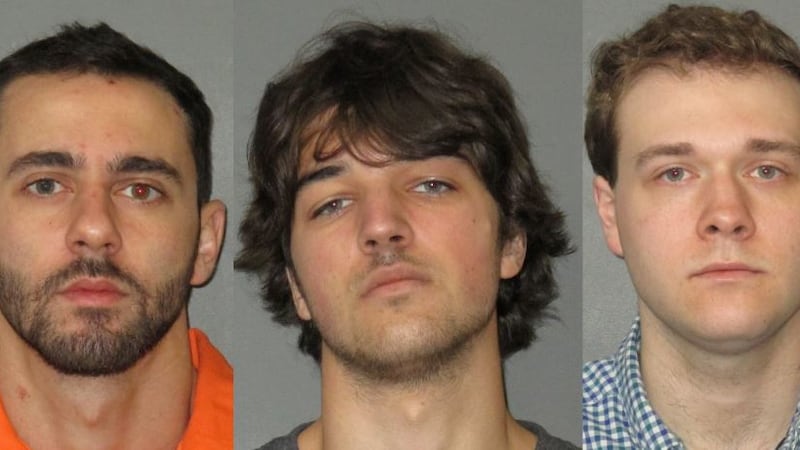 Updated: Dec. 3, 2018 at 4:57 PM CST
BATON ROUGE, LA (WAFB) - Three men have been charged for their alleged role in the overdose death of their housemate in a Baton Rouge "sober living facility."
Officials charged Tyler Castro with principal to second-degree murder in the in the death of Dylan McClendon Friday, November 30. Two other men, Baylor Johnson and Lambert Louviere III, were booked into East Baton Rouge Parish Prison Monday, December 3 on charges of principal to second-degree murder for their role in McClendon's death.
East Baton Rouge Parish Sheriff's Office reports the three men met McClendon while living in a "sober living facility" located on Antioch Boulevard. While in the facility, Johnson allegedly told Castro he'd relapsed on drugs with Louviere. Castro allegedly told Johnson that he wanted to be included in the next drug purchase. The three organized to purchase drugs the same night.
At some point before the purchase, East Baton Rouge Parish Sheriff's Office reports McClendon, who allegedly told the men he'd never taken the drug before, became aware of the purchase and gave the men money to purchase drugs for him also. Castro, Louviere, and Johnson traveled to Livingston Parish where they retrieved the drugs and brought them back the facility.
The four men are reported to have ingested drugs together before returning to their respective rooms. Officials report both McClendon and Johnson were discovered to be overdosing the following morning. House managers were able to use naloxone nasal spray to revive Johnson, however they were unable to revive McClendon who was pronounced dead.
Johnson was reportedly evicted from the facility on the day following McClendon's death. It is unclear if Johnson and Louviere were also evicted before being arrested.
Copyright 2018 WAFB. All rights reserved.