Alabama women's prison opens first-of-its-kind lactation room
Tutwiler Prison for Women launches "Serene Expressions" room for postpartum moms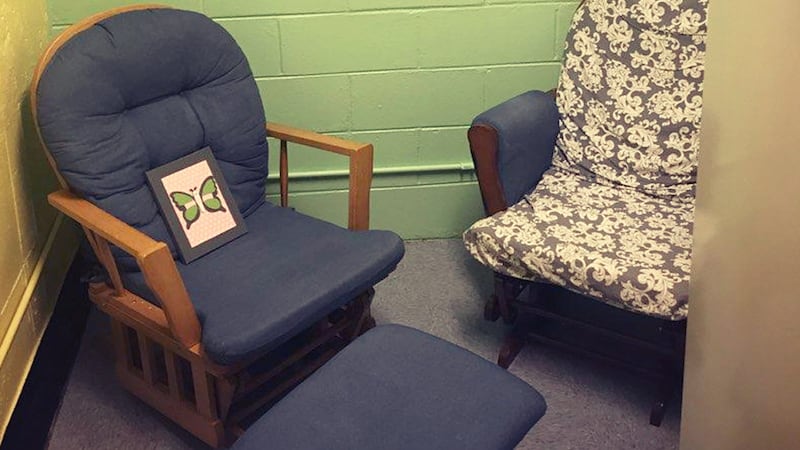 Updated: Nov. 16, 2018 at 12:10 PM CST
WETUMPKA, AL (WBRC) - The small room, painted mint green with pink, yellow and lavender accents, is anchored by two cushioned glider chairs with ottomans. Artwork on the walls includes a pastel bunny rabbit and a smiling lion surrounded by stripes and polka dots. What used to be an isolation cell inside Alabama's only maximum security prison for women has been transformed into the "Serene Expressions" room at Julia Tutwiler Prison for Women in Wetumpka. The space is the only known lactation room of its kind in the nation that allows incarcerated women to pump breast milk and have it shipped out to their infants while they remain in prison.
"We want what's best for these women, and we want to give these newborn babies their best chance at life," said Dr. Wendy Williams, Deputy Commissioner for Women's Services at the Alabama Department of Corrections (ADOC). "If allowing their mother to send her breast milk helps her physically, psychologically or emotionally, then we need to do it."
The catalyst for the "Mother's Milk Initiative" at the prison was the Alabama Prison Birth Project (APBP), a nonprofit that provides doula support to incarcerated women who are pregnant. Doula and certified lactation counselor Chauntel Norris serves as the initiative's coordinator with APBP. Before an incarcerated woman at Tutwiler gives birth, Norris trains them on how to use the breast pump, then label and store their breast milk once it's expressed. The hospital provides the individual pump parts for each patient, which they take back to the prison after giving birth.
The women are allowed to leave their dorms for the privacy of the lactation room whenever they need to pump breast milk. All the milk is logged, labeled and stored in a deep freezer. Once a week, Norris retrieves the bottles of milk from the prison, packs them in dry ice and ships them to wherever the moms' babies are living.
"I always reinforce to the women that this is something only they can offer their baby," Norris said. "I don't care who the current caregiver is, only moms can provide breast milk."
24-48 hours after giving birth, a woman incarcerated in Alabama must say goodbye to their newborn and go back to prison. Allowing them the chance to provide nutrition for their babies, Norris said, is a way to help mom and baby bond, despite the separation of prison.
"It helps them stay focused on what they need to do to get out and hopefully be a good parent to their babies when they get home," Norris said.
The Alabama Prison Birth Project presented the "crazy" idea of a lactation room at Tutwiler Prison to Dr. Williams, citing research that showed the benefits for babies- better nutrition and health, and moms- less postpartum depression and better weight loss. Williams immediately bought into the idea.
"We thought we'd be laughed out of there, but Dr. Williams said 'ok, what do we need to have in place to make it happen?,'" remembered Norris.
ADOC agreed to provide the access, but all of the work of APBP has been made possible by philanthropy. They reached out to organizations and individuals for help and the donations started to pour in. Two major breast pump companies gave to the program. Ameda loaned them two hospital-grade breast pumps to keep at the prison, and Medela donated supplies like sanitizing wipes and lanonlin. Local moms donated the chairs and sink, the prison nurses handmade the curtains and prisoners at Tutwiler renovated the old isolation cell, transforming it into the space it is today. Local churches donated diaper bags full of supplies. The women at APBP were thrilled at the community's outpouring of support.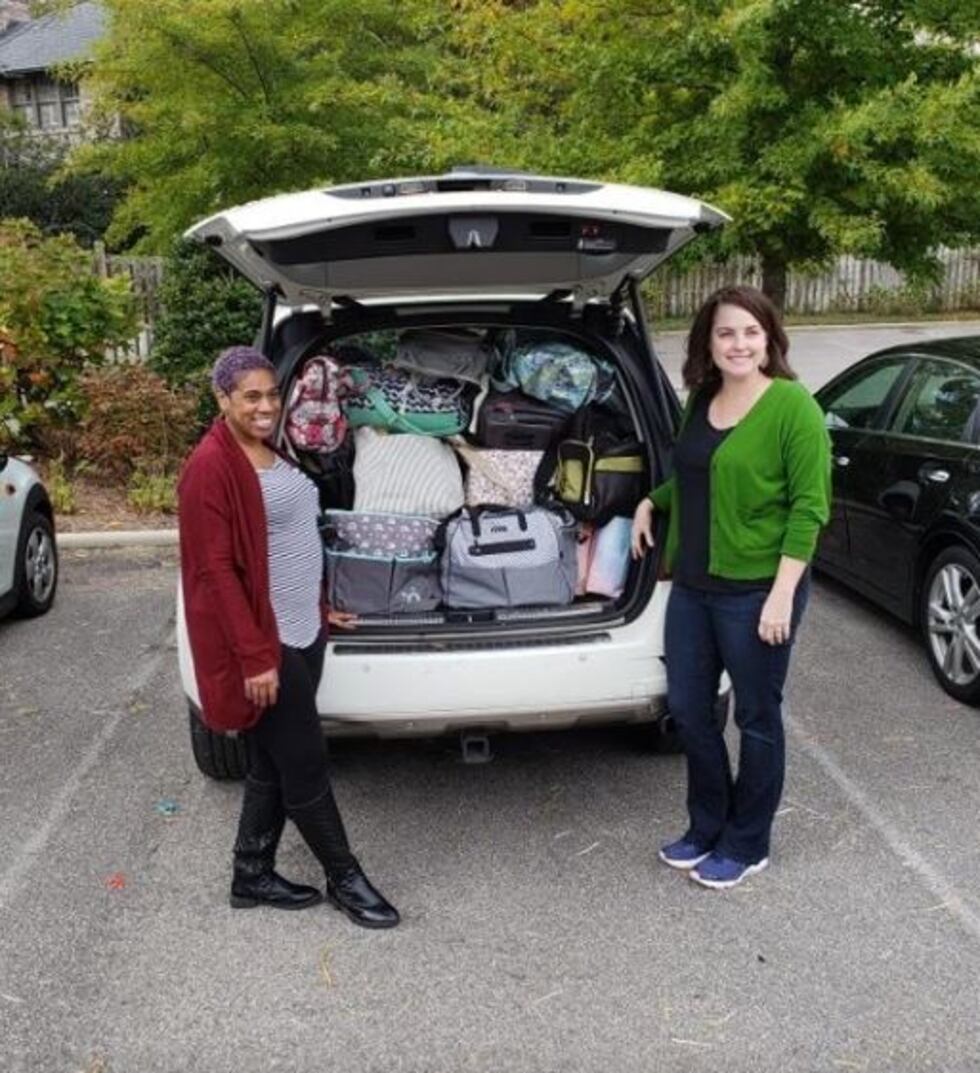 "See what is possible when we re-imagine justice?"
"See what is possible when we re-imagine justice?" APBP director Ashley Lovell posted on Facebook, along with pictures of the Serene Expressions room. "One of our clients told us that her milk, which we shipped to her baby's caregiver last week, was enough to feed her baby without supplementing! Her baby will be receiving another week's worth of mom's milk today!"
Last year WBRC reported on reforms at Tutwiler Prison resulting from a 2014 settlement with the Department of Justice (DOJ), including a monthly support group for pregnant and postpartum prisoners run by women with the APBP. Since then, APBP has expanded its services to include the lactation room and the availability of doulas to accompany female prisoners for support when they give birth at a Montgomery hospital.
Six years ago, Tutwiler made headlines as one of the most dangerous prisons in the nation. The ADOC agreement with the DOJ was reached after a federal investigation uncovered decades of inmate abuse and poor conditions. Williams agreed a dramatic cultural change has taken place at Tutwiler under her leadership, including long-needed gender responsive programs specifically designed for women.
"What we did as an agency is just start recognizing that these are women, they're not men," said Williams. "Their needs are different. They commit crimes for different reasons. If we don't address those needs while they're incarcerated, the chances of them returning to society and recidivating are going to be higher."
The Serene Expressions room was completed earlier this year and since June, seven women incarcerated at Tutwiler have used it to express breast milk to be sent to their babies.
Norris said she is proud of the women who have participated and excited to see the growth they have achieved in learning how to better care for their children.
"That's been one of the things that strikes me most about these women," Norris said. "They are willing to adapt and want to change and at the end of the day, they want to be good moms to their babies."
Copyright 2018 WBRC. All rights reserved.