Four teens arrested after allegedly making threats at schools
Updated: Nov. 12, 2018 at 4:01 PM CST
(WAFB) - Four teens have been arrested and more are being investigated for making alleged threats against middle and high schools across Louisiana. In the last 24 hours, law enforcement responded to calls in Ascension, Tangipahoa, St. Tammany, and Grant parishes.
Three 13-year-old students at Grant Junior High School near Alexandria have been arrested for terrorizing after sheriff's detectives say someone overheard the teens planning a shooting at the school. In St. Tammany Parish, a student at Slidell High School was arrested for allegedly making false threats. Hammond High School administrators took to Facebook Monday morning to let followers know the school would be closed for the day because of a potential threat.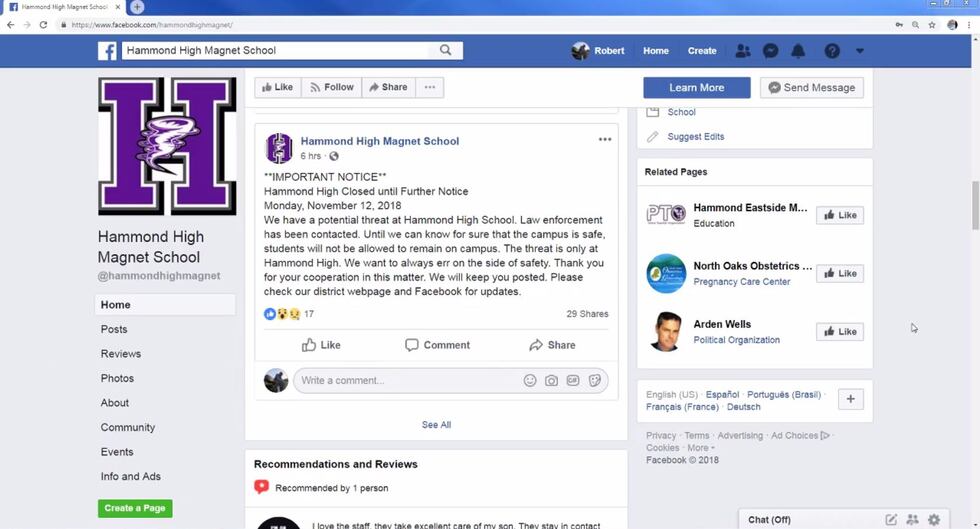 In Ascension Parish, the school principal at Gonzales Middle School sent a letter to parents Sunday evening, letting them know of an anonymous tip that a student posted a threat on social media. The letter said the person who made the threat would not be on campus.
Jill Garner, founder and executive director of Manners of the Heart, a non-profit which aims to bring respect and stability back to society, blames the "explosion of social media."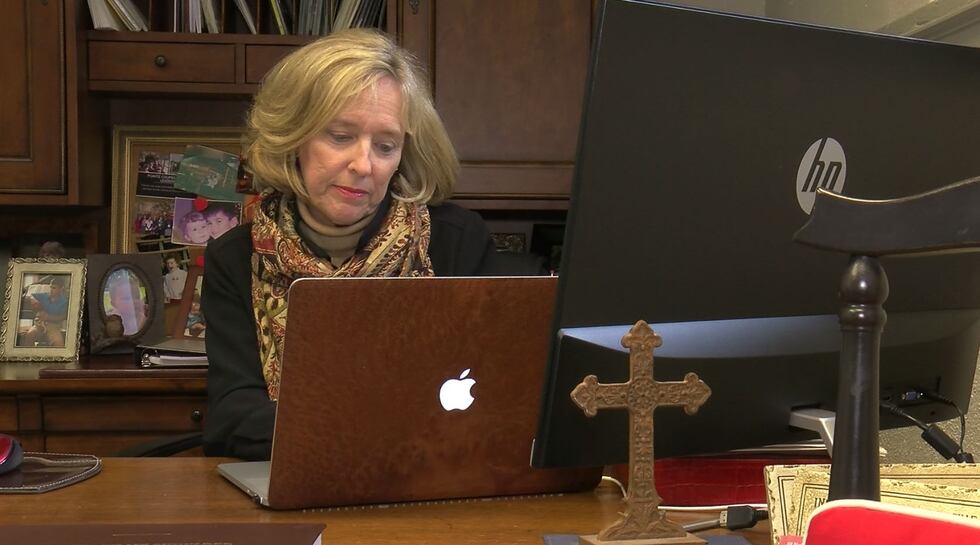 "That age bracket spends more time on social media than they do on TV today, which is very frightening," Garner said.
Garner says all too often, children who seek attention online are struggling with an identity crisis. "Sometimes pretending to be someone that they think they would like to be because for different reasons, they are not satisfied with who they are or maybe their status or social position within their circles of friends," Garner said.
Rallies like one held earlier this year at Walker High School have been held statewide to give students a chance to talk about school violence, but Garner says the conversation must start at home. "When you share your ups and downs and struggles, not just the good stuff, but your ups and downs with your children around the table, the chances are very great that they will turn around and share their ups and downs and troubles with you," Garner said.
Garner also says it's important to make the consequences clear so children don't have to learn the hard way.
School will resume Tuesday at Hammond High School. Officials say there will be extra security officers on campus.
Copyright 2018 WAFB. All rights reserved.