La. midterm turnout projected to surpass number in 2015 gubernatorial election
Voter turnout estimated to be over 60%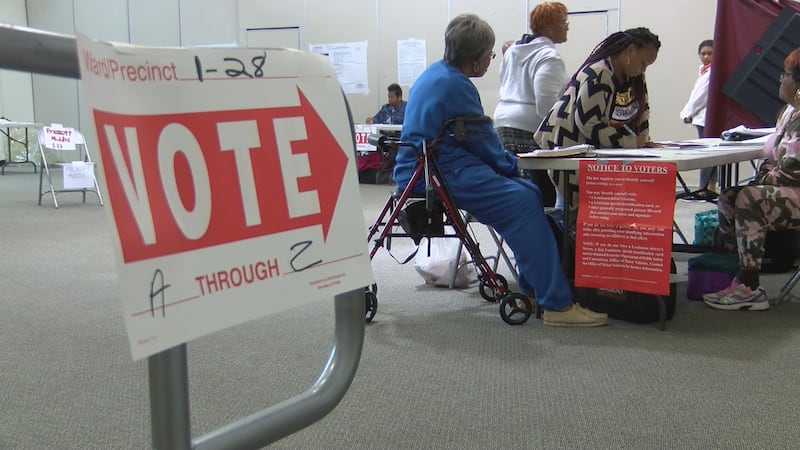 Updated: Nov. 8, 2018 at 9:28 AM CST
BATON ROUGE, LA (WAFB) - Louisiana voters did not disappoint and stormed the polls for Tuesday's midterm election.
"This is a midterm election with not a lot of sexy things on the ballot and you had over 60 percent of the people in Louisiana voted," said political analyst Jim Engster.
For midterms, this amount of voter turnout is unheard of in Louisiana.
Zoe Williamson has been watching the numbers closely. Her first time voting was in the 2016 presidential election and she says this time around felt on pace with that.
"That's pretty crazy," Williamson added. "I think that they've seen what can happen in their favor or against their favor when there's high turnout."
To put it in perspective, statewide more voters cast a ballot this Election Day than three years ago for the governor's race. That contest usually attracts months of excitement and a results in a big payoff at the polls.
"That is amazing because the governor's race is usually the big enchilada and in this case people showed up with the Secretary of State's race the marquee item on the ballot but at much more substantial numbers than in 2015," said Engster.
Final numbers are still being calculated but Engster says the midterms bested the 2015 governor's race by at least 300,000 votes. He credits national rhetoric and mixed feelings about President Donald Trump with causing such a boom at the ballot box.
"He has stimulated interest on both sides. Both those who love him and those who hate him are getting out to vote," Engster added.
Whether voters went blue in opposition or red in support of the Trump administration, Engster says the bottom line is that both parties built this election as a do-or-die event and it seems to have paid off in Louisiana.
"Both sides were saying that this was the most important election in history and so because of it, people voted who otherwise would not have," said Engster.
Williamson hopes the trend will continue, especially among younger voters like her.
"I think the momentum is there and I think it's going to keep going for the next couple of years at least," said Williamson.
Copyright 2018 WAFB. All rights reserved.