Main Event bowling alley, arcade venue coming to Mall of Louisiana summer 2019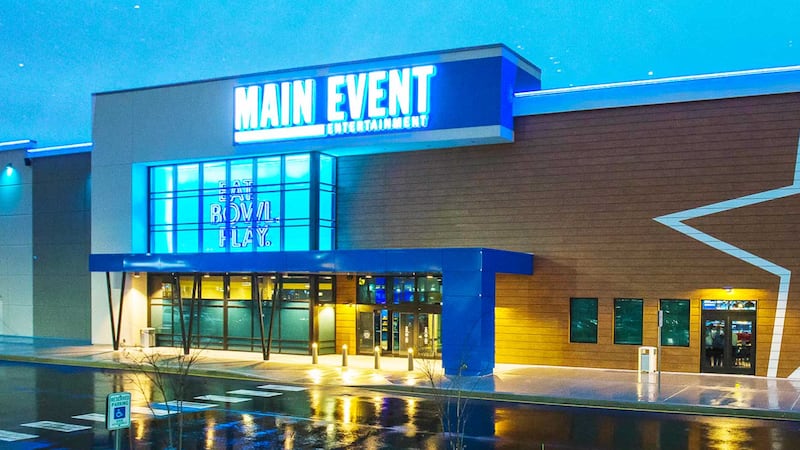 Updated: Nov. 4, 2018 at 8:43 PM CST
BATON ROUGE, LA (WAFB) - Officials with Dallas-based Main Event Entertainment have announced its Baton Rouge location will be opening in late-summer 2019.
In November, officials with Main Event confirmed it filed a permit for an expansion of the former H.H. Gregg store at the Mall of Louisiana as it pushed forward with plans to open a family entertainment center equipped with a bowling alley, laser tag arena, pool tables, an arcade, restaurants and bars in the space.
Main Event Entertainment previously sought to open its first Louisiana location on the site formerly occupied by the Tinseltown movie theater at the Siegen Lane Marketplace, but that site eventually went to Dallas-based Topgolf. Topgolf has started hiring over 300 employees for its anticipated opening in early 2019.
"We are very pleased to confirm that Main Event Entertainment is coming to the Mall of Louisiana. We have filed for our permit and hope to begin construction on the new center in the near future. We have been looking forward to bringing our unique 'Eat. Bowl. Play.' experience to Baton Rouge for some time, and we are excited that the process is now officially underway," said a spokesman for Main Event in November.
For several months, fencing has been placed around the location, pouring over into a parking lot near the "The Boulevard" at the Mall of Louisiana for the expansion which is estimated to cost upward of $1 million.
Copyright 2018 WAFB. All rights reserved.