Partial radiation allows some breast cancer patients to complete treatment in under a week
Instead of five weeks, it may only be five days of minimized radiation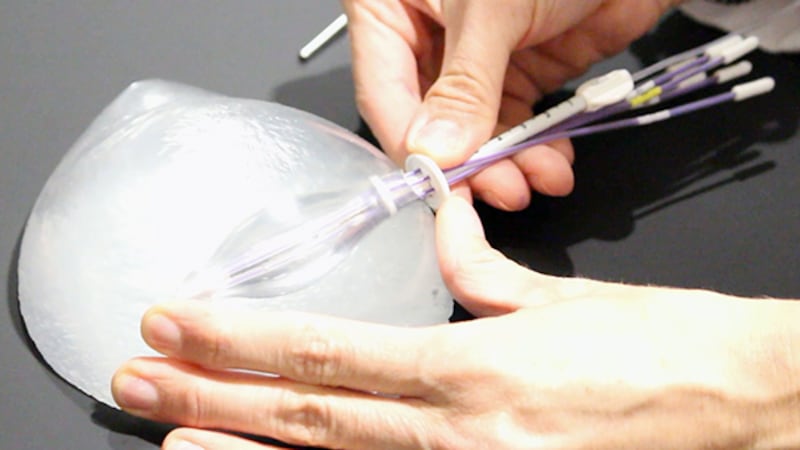 Updated: Oct. 23, 2018 at 7:15 PM CDT
BATON ROUGE, LA (WAFB) - Breast cancer patients could be getting unnecessary treatment. In parts of Louisiana, some patients could be undergoing too much radiation when they might only need partial radiation.
Partial radiation reduces side effects and specifically targets the area of the breast most likely to see the cancer return.
"I was diagnosed two years ago. I felt a lump and we opted to do the partial instead of removing the whole breast," said Donna Wheat, 70, diagnosed with stage one breast cancer.
Wheat was able to go five days in a row to complete her partial radiation treatments.
"They asked me if I wanted to spread it over time over the month, like twice a week, but I said, 'Oh no! Give me the week. I can do it and get it done.'"
Surgeons at the Breast & GYN Cancer Pavilion team up for the procedure using a key piece of technology called the SAVI applicator.
Unites Woman's Hospital and Mary Bird Perkins – Our Lady of the Lake Cancer Center

Pavilion is the only one of its kind in the country

Offers access to physician specialists who are dedicated solely to treating women with breast and gynecologic cancer

Most advanced treatment options, comprehensive support, and survivorship services
Dr. Charles Wood, radiation oncologist, Mary Bird Perkins – Our Lady of the Lake Cancer Center, and Dr. Mindy Williams Bowie, breast surgical oncologist, Woman's Hospital, work together for the procedure, with Dr. Bowie inserting the SAVI applicator, which allows Dr. Wood to contour the radiation to the shape of the breast.
SAVI is used after a patient undergoes a lumpectomy and the tissue surrounding the tumor is found to be clear of cancer cells.
"My part of SAVI placement for partial breast radiation is that at the time of surgery when we are performing a lumpectomy, I will remove the breast cancer, send that to pathology, and at the same time I will place the SAVI device into the breast through which the radiation oncologist will give the patient partial breast radiation," said Dr. Bowie.
"The device must be placed at the time of surgery, so the planning has to start way before that. This is not a one man, two man show. This might take two dozen people on the radiation side, on the breast surgery side, on the pathology side," said Dr. Wood.
"We treat the portion of the breast where surgery was performed to remove the tumor. In doing so, we spare a tremendous amount of the breast tissue from the effects of radiation. If the tumor is on left side, it also gives us some advantages as relating to sparing the heart," said Dr. Wood.
The patient undergoes radiation treatment twice a day, once in the morning and again about six hours later, for five days.
"I think it's advantageous for us to be able to offer this to patients for them to be able to complete their radiation in five days," said Dr. Bowie.
"With partial breast treatment, it's done over a five-day period, so you get your first treatment Monday morning and you're finished Friday afternoon. This can overcome a lot of barriers as far as travel for patients," said Dr. Wood.
Each appointment takes about 30 minutes, with the radiation administration taking only five to ten minutes.
After the final treatment, there are no stitches required, just Neosporin and gauze, and the skin closes on its own in about a week.
As for Wheat, she has a message for anyone diagnosed with breast cancer.
"Don't be afraid. Don't be scared. Just go through it. Like what I did, I just put it in God's hands," Wheat said. "The type that I had and the type of treatment that I had, there was nothing to it. I didn't even get sick over it."
This procedure and technology are available at both the Pavilion and MBP-OLOL on Essen Lane.
Copyright 2018 WAFB. All rights reserved.