LSU warns of phishing scam involving school email addresses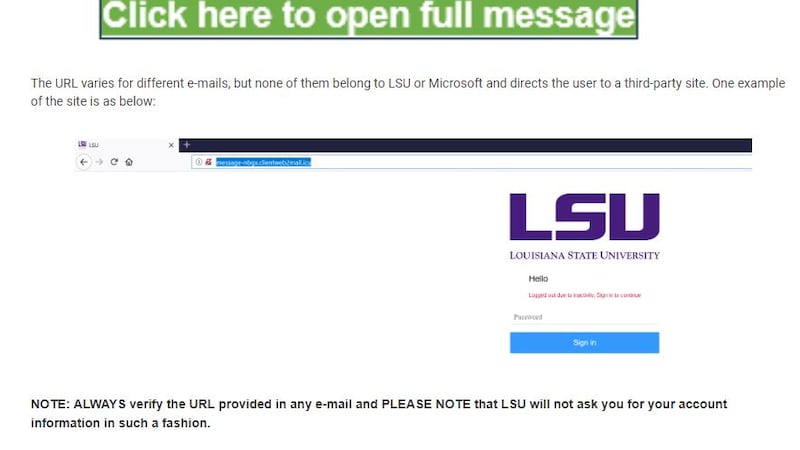 Published: Oct. 18, 2018 at 4:25 PM CDT
BATON ROUGE, LA (WAFB) - LSU is warning its students, faculty, and staff of a recent series of phishing messages being sent to LSU email addresses. The messages have led to more than 200 accounts being compromised, the university says.
The school says the messages appear to be a reply to a previous conversation from another lsu.edu email address. The message then asks the recipient to follow a link to read the full message. LSU says anyone who receives this message should not click on the link. Instead, report the message as a phishing attempt to IT Security by clicking the "report phishing" button.
For more information about this scam, click here, or click here to learn more about phishing and reporting options.
Copyright 2018 WAFB. All rights reserved.