Ascension Parish man recently arrested has history of hate crimes
Updated: Sep. 18, 2018 at 4:47 PM CDT
GONZALES, LA (WAFB) - Sherman Jackson, the chief of the Gonzales Police Department, is furious after a man with a criminal history was released from jail after being arrested for a hate crime last week.
Robert Ray, 60, of Donaldsonville, is accused of approaching a 19-year-old female in Boots Etc. and telling her to "go back to Mexico." According to Gonzales PD, the mother of the girl approached Ray and told him "that was not a nice thing to say." Police go on to say Ray allegedly pushed the woman to the floor. The teen's father then got involved in the conversation, and that's when police say Ray hit the man in the face with his fist and a boot.
"We don't want that here. If you can't get along and follow the laws like everybody else, then you need to leave," Jackson said.
Judge Marilyn Lambert released Ray on his own recognizance following his arrest on September 14. Ray has a previous incident on his record with similar circumstances from 2017.
"I couldn't believe it," said Jackson, referring to Ray being released without bond.
Ray was placed on probation for an illegal carrying of a weapon charge from the 2017 incident. In that situation, Ray reportedly approached a man and a young girl with a gun in the Gonzales Walmart parking lot and told them, "This is what you Mexicans deserve." But those charges were dropped when the alleged victim did not show up for court.
Judge Lambert told WAFB in a statement she had no choice but to release Ray in this most recent incident because of an unrelated federal lawsuit against her and Ascension Parish Sheriff Jeff Wiley.
"I consider him a dangerous person, and I don't think he should be walking the streets right now," Jackson said.
As part of the lawsuit's settlement, Judge Lambert agreed to release defendants held solely on misdemeanor charges on their own recognizance unless the misdemeanors were one of 12 charges listed in the lawsuit.
The misdemeanor charges listed in the lawsuit that allowed Judge Lambert and or Sheriff Wiley to hold defendants in jail were:
· Aggravated assault
· Battery of a police officer
· Disturbing the peace by engaging in a fistic encounter
· Operating a vehicle while intoxicated, first offense
· Operating a vehicle while intoxicated, second offense
· Flight from an officer
· Simple assault
· Simple battery
· Violation of protective orders
· Theft of goods under $500, second offense
Judge Lambert says the hate crime charge Ray was arrested for on September 14 was not one of the 12 exempt misdemeanors listed in the federal lawsuit.
We contacted Judge Lambert after noticing simple battery is on the list of exception misdemeanors. Ray is charged with two counts of simple battery from the September 14 arrest.
Lambert said she had no comment because explaining her decision to release him without bond would be commenting on a specific case.
Given his history of alleged hate, locals and their leaders are having a hard time understanding why Ray was released without bond in the alleged incident at Boots Etc. Judge Lambert would not comment specifically on the case, but referred WAFB to a settlement agreement in federal court in which she and other Ascension Parish leaders agreed everyone arrested for misdemeanors would be released on their own recognizance, except for the 12 crimes named in the legal document. Hate crimes is not on that list. Chief Jackson says that has got to change.
"We all need to get on the same page and send a clear message that not will not happen here. We are not going to allow it," he said.
Robert Ray had this to say when WAFB contacted him on the phone:
"The liberal media is trying to make me look like a beast, and that's not true."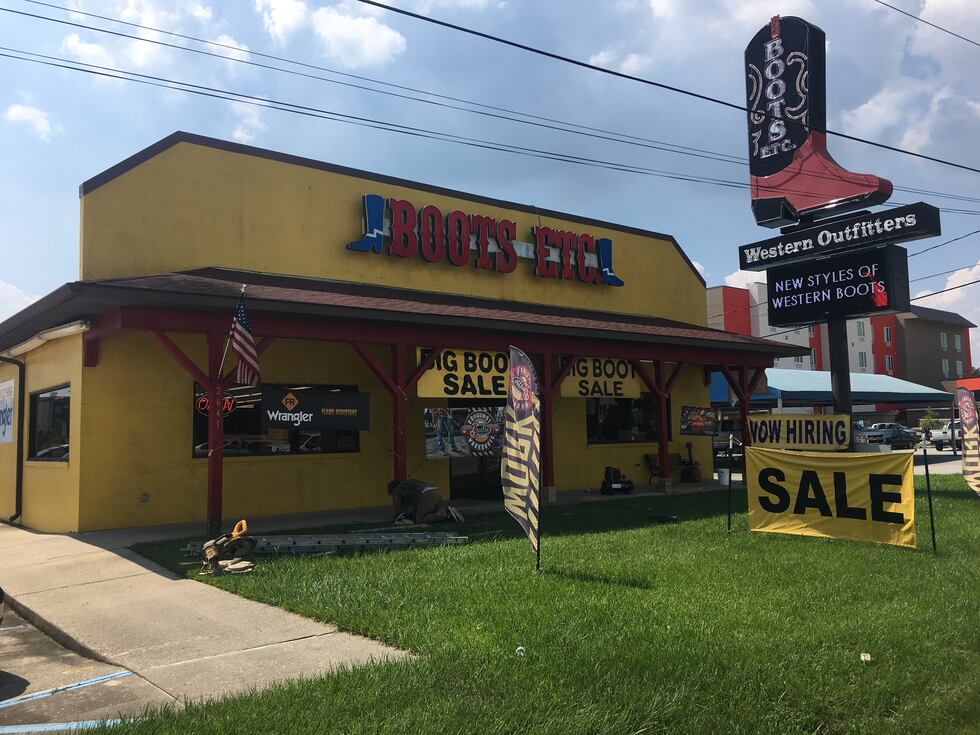 Copyright 2018 WAFB. All rights reserved.